Thought leadership: what it is and why you need it now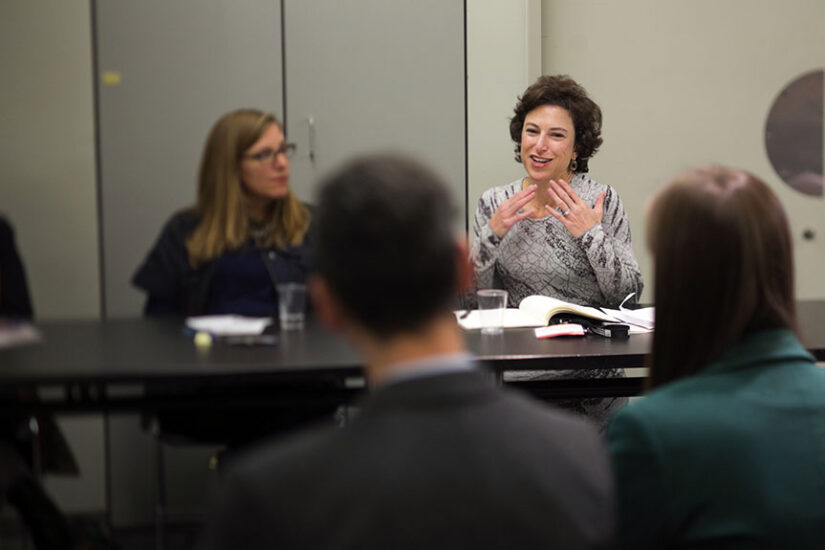 Also Published on LinkedIn Pulse… http://bit.ly/2iDE5O3
For the past several years, the term thought leadership has become a misused, misunderstood and overused marketing buzzword for many in professional service firms. However, when used correctly, thought leadership is a powerful tool for generating business and positioning oneself or one's firm ahead of the competition. Solid thought leadership enables your clients to know what value you provide, how your services differentiate from those of your competition, and why they should work with you and/or your firm. With the ease of social marketing, an article or blog that is shared multiple times becomes an endorsement of your capabilities. By publishing or contributing to articles, writing blog posts, participating in social media, and/ or speaking at targeted events, you prove your sophisticated knowledge of your subject matter and position yourself and your firm as the leading expert. And as you know, people want to work with the expert or the person with the big ideas. Being perceived as an authority gives you access to the dialogue for upcoming work and future development.
I have noticed that when asked to write or speak about their contribution to a project, professionals often summarize the history or provide an overview of the project; or they list the services their firm provided to achieve the desired results. This type of writing is known as case study or straightforward reporting. In December I read a professional services firm's newsletter titled "Thought Leadership in 2016" that included a roundup of previously published material by executives of the firm. Every article in it was either a recap or an overview of an issue or a project. Not a single article explained what the firm (or author) offered to the project or how their contribution made a difference to the outcome.
In a 2015 article in Forbes, Russ Alan Prince likens professional service firms to two classes: "the elite and the struggling," whereby the elite are thought leaders and the struggling are those who perform technically competent work but don't differentiate themselves from the crowd. The challenge is coming up with the ideas and then writing about them. Yet this is what is so vital for professional service firms to do in order to compete and succeed.
As outbound marketing has evolved to inbound, thought leadership is the key to attracting and engaging with your targeted audience and differentiating from otherwise commodified services. In fact, thought leadership plays a vital role in generating referrals. According to Hinge Marketing research on referral marketing, "81.5 percent of firms receive referrals from people they have not worked with directly. These referrals are based on experiences of your firm other than a direct vendor or client relationship."
Key attributes of thought leadership include:
• Represents an investment in new ideas;
• Establishes you/your firm as the go-to place for innovative and forward thinking;
• Expresses how your ideas changed the trajectory of the project (of course you cannot write in such a way as to assume all the credit; you have to position the discussion to share the ideas without boasting).
• Shares a differentiated point of view or unique insight into an otherwise known story/subject;
• Demonstrates problem solving capabilities.
A 2014 study reported by the Holmes Report quoted Claire Mason, managing director of Man Bites Dog, "ideas are the only source of differentiation… The thing that makes professional services firms stand out from their competitors is the quality of their people and their expertise. But if everyone is saying the same thing, how can clients tell the difference between them?"
Professional service firm's best and biggest assets are its people. In 2017, ideas will continue to be a major point of differentiation. Encourage your staff — or be encouraged — to write about the ideas that changed the trajectory of your project. True thought leadership is the key to connecting to and engaging with your target audience to increase revenue, improve your reputation, and to obtain the kind of projects you wish to work on.