Bruce Manning, CTS-D Expands SM&W's Audiovisual Team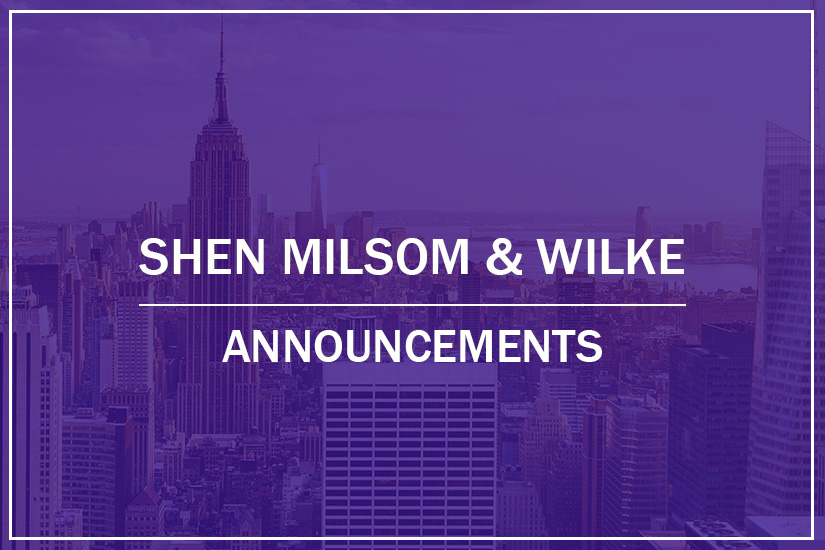 Shen Milsom & Wilke is pleased to announce that Bruce Manning, CTS-D has joined the firm as an Associate Principal.
With nearly 40 years of relevant design and AV industry knowledge, Bruce Manning deepens our Integrated Communications Technology team's experience and brings a fresh perspective to SM&W. Bruce has managed and designed complex projects in various environments, which include managing stakeholder expectations and owning the delivery of project objectives. With his strong attention to detail and focus on task completion and turnover, Bruce thrives off the challenge of working with intricate, diverse and sophisticated projects.
Rob Haddad, Principal and ICT Manager, states "As a Brooklyn native, Bruce has a great reputation in the local market. On top of that, he is well known and respected in the AV industry through his vast project work, technical skills, and audiovisual knowledge. Having Bruce as part our team really demonstrates the value that SM&W places on having the best talent as part of our team."
Bruce has worked on an abundance of projects during his tenure in the AV Design world. His projects have ranged from $20,000 to $35,000,000 in financial scope. Serving clients across a wide variety of project types including education, cultural & performing arts, and hospitality, he has earned a respected reputation in the A/E/C community, and looks forward to building upon his relationships. Mark Peterson, Principal and Global AV Discipline Lead, says he is eager to "incorporate this demonstrated leader in the AV community to our projects. His significant experience paired with his outstanding reputation within our industry will allow for a seamless transition into SM&W projects, both locally and globally, where we trust his involvement will ensure success."
Bruce holds a Bachelor of Science in Electrical Engineering degree, and maintains an AVIXA Certified Technology Specialist – Design (CTS-D) certification. He also serves on AVIXA's Imaging Systems Contrast Ratio (ISCR) Standards Committee.
Connect with Bruce Manning on LinkedIn
Learn more about SM&W's Audiovisual Services & Team