Holiday Toy Drives Get Real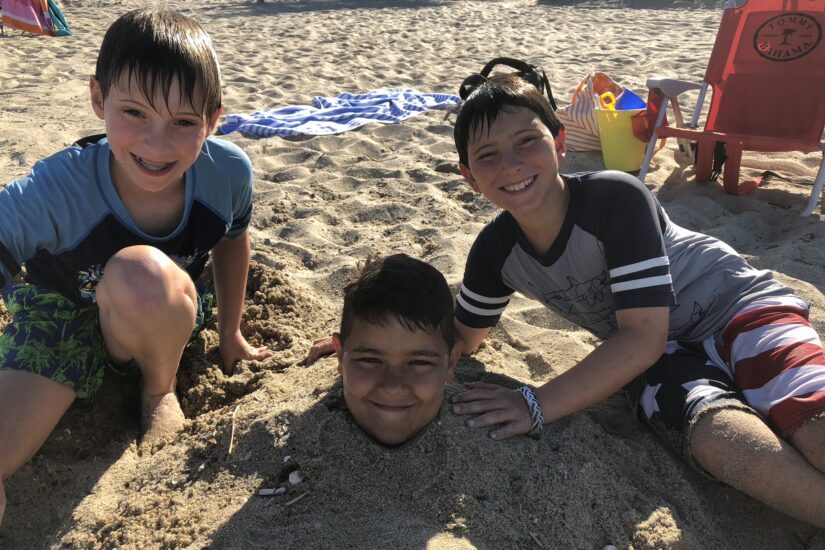 It's that time of year: holiday invitations are rolling in with requests to bring a toy for a child. For as long as I can remember, Toys for Tots (and other similar programs and gestures) have been the holiday party tradition. Buying a toy for an unknown child has always felt like a sweet thing to do. And then last Christmas, it became a very real thing to me. As the 2018 holiday season gets underway, I thought I'd share my experience.
This story begins three summers ago. It was my family's first time hosting a Fresh Air Fund child, Brandon, then aged 7. We did this because we wanted to make a difference to a kid – to show a child from an impoverished background another option for his life. We also did it to help our own children understand their privilege. We are not rich, but we have built a life that is comfortable for our family.
We have now successfully hosted Brandon for the past three summers and have also had him to stay with us for several weekends throughout each year. One of my favorite memories was seeing my then 8-year old twin sons teaching Brandon how to shuck corn on the cob, which he had never seen or done before, and then (after it was cooked), how to eat it. Brandon loved using the corn as a conduit to eat butter.
In October 2016, we took Brandon with us to the Adirondacks for a weekend. Upon entering the woods where we were going to spend the weekend, Brandon exclaimed, "Whoa! Who planted all these trees?"
My son Henry was so horrified by Brandon's stories of gunfire in his neighborhood that in December of 2017, aged 9, he wrote a letter to our Congressman Jim Himes demanding better and stricter laws on gun control and gun selling policies. This is a tough reality for many people across the US. It is difficult to fathom raising a family in an unsafe neighborhood; it is something to see a 9-year-old who lives in a safe neighborhood gain an understanding of what is happening in our cities, and take action.
This past summer I enjoyed watching my now 10-year old sons help Brandon pack his backpack for camp and teach him to play chess. Watching my sons act like leaders and mentors to this boy has been priceless.
Also priceless: knowing this child has left his home and his family to go to a strange family's house. Now he knows us and knows what to expect; but when he was 7 years old and meeting us for the first time? I am constantly struck by how hard that must have been for him and his mom, and how courageous they both are to have taken such a chance.
Last December, a few days before Christmas, we took Brandon and his mom and 3 siblings out to dinner. We brought each of the children (ages 6 through 14) a small gift. At dinner, the children's eyes grew wide when we handed out the presents. They each in turn came up to my husband and I to thank us for their present. What we learned is that these were the only Christmas presents these kids received other than the toys distributed in their school. At school, Brandon had received a Go Pro; his brother had received a Nerf Gun. I can't recall what his oldest brother or little sister received but I do remember my sons asking what Santa Claus brought them. Brandon explained that Santa Claus does not go to their apartment. My sons could not understand that Santa did not visit Brandon's family. It was a tough reality for us all.
What I learned is that if it were not for the toy programs that we all donate to during the season of corporate holiday parties, thousands (millions?) of kids would likely go without a single Christmas present. I think back on all my rushed trips to toy stores in the midst of other holiday madness, and I realize how many children I have gifted who might otherwise have gone without.
My family and I will certainly give a present to Brandon and his siblings again this year. And when I shop for toys to donate at holiday parties, I'll be thinking of the distribution process at the various schools, and what a huge opportunity it is to share in gift giving with all those children.