SM&W Experts Weigh In On InfoComm 2016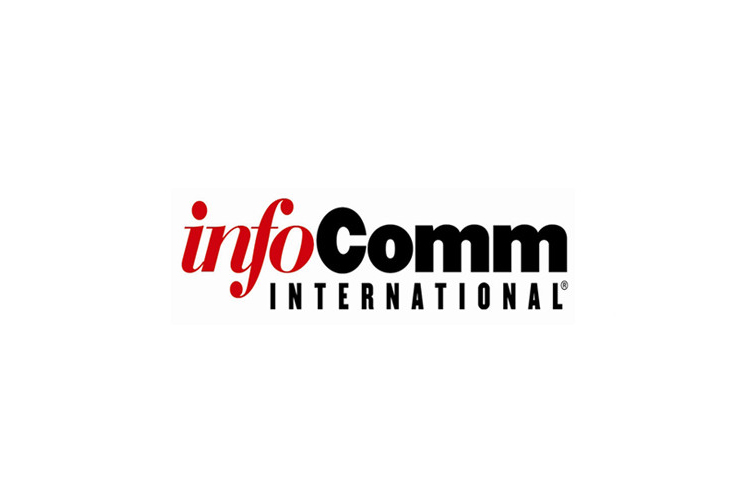 Video and IP
Mark Peterson: The 2016 show will go down in history as marking the transformation from varietal transport to a consolidated IP solution. The analog sun has set, and the AV industry has demolished preconceived notions around video production and creating new opportunities in the process.
Other than displays, RJ-45s are fully replacing video-specific connectivity (HD-SDI, HDMI) throughout the show floor. DVI Gear's Display Net illustrated that linear transmission (from camera, processor and matrix to distribution) is now multidirectional, and sources and destinations are synonymous.
Atlona's Omnistream stood out in this space, combining the advantages of localized HDbaseT with long haul 4K/UHD (4:4:4) with video audio and control. Computer processing, data storage and power distributions appear no longer to be limiting factors. Total interconnectivity has extended to the mobile platform. Availability and scalability makes these VoIP solutions attainable for a wide variety of business and applications.
Other than NewTek NDI, VoIP distribution standards are still outstanding, along with product neutrality, but most of the physical limitations requiring vendor ecosystems have been surmounted through manufacturer's software applications and management tools.
Leonard Suskin: I found Biamp's move into video along with Crestron's to audio both to be interesting in that I feel we're taking the final steps from "best in breed" product selection to complete ecosystems. Whether this change happens before the entire appliance market dies and is replaced by software remains anybody's guess. Crestron is slightly interesting in their claim to strive for a balance between the labor-intensive setup of a drop-and-drag style DSP and the limitations of a fixed-architecture system. I'd be interested to see their software.
This shifts our role as consultants from the selection of individual products to guiding our clients to select an ecosystem on which we can work towards implementing. We can now purchase single-source solutions including audio processing, video transport, and control from (in alphabetical order) Biamp, Crestron, Extron, Harman, and – perhaps in the near future.
Displays
Mark Peterson: With a variety of manufacturers displaying 1.2 and .9mm, 2016 will also be noted for the year LED became the go-to technology for display walls, because they were no longer unbearably bright and the seams were practically invisible. Sony's Canvas, Crystal LED Dispersion Integrated System (CLEDIS) was clearly this year's show-case winner. The micro LED solution increases black level and makes seams alignment practically imperceptible. Leyard's acquisition of Planar is perhaps the best example of company synergy to occur in our industry in a long time. Leyard's contribution were the TWA series 1.2mm (8K video wall) and equally the ultra-fine 0.9 pitch LED walls both competitive stand-outs, and their .7 prototype hints at more to come. Meanwhile, Planar 4K LCD displays are already the darlings of the industry and their 8K native 65" illustrates the company's ability to innovate and manufacture ahead of demand. Not to be outdone, Christie's Velvet Apex Series 1.2 LED demonstrated the value of remoting power supplies to achieve ADA compliant (for overhung depth) installations. LG's curved and dual-sided OLED illustrated that this technology is destined for use as retail eye-candy, contrast with Samsung's LCDs shown taking a variety of environmental abuses and confirming the company's top standing in the commercial display market.
Leonard Suskin: Direct view LED still sounds interesting, but still very high in cost; it's difficult to specify these for anything but real specialty spaces. That said, everyone who saw Sony's new Canvas tells me that it is stunningly beautiful, with the use of smaller LED elements creating much deeper blacks and, therefore, better contrast.
Audio
Mark Peterson: While BiAmp adding 4K video distribution to Tesira in conjunction with Cisco finally manufacturing AVB routers caused a booth splash, there were enough embedded Dante solutions on display at Infocomm to confirm that despite being proprietary and taking on licensing fees, Dante has won the digital audio war. The coffin lid sounded as Crestron announced licensing Audinate's Dante as part of its strategy to incorporate amplifiers and DSPs into its product line.
Collaboration
Mark Peterson: A quarter of the 2016 Infocomm show floor was dedicated to Unified Communication and Collaboration, confirming the transformation of AV into an IT product space, and the attendee's insatiable demand for interoperability among conferencing products. Most notable was Zoom's demonstration of ease and low cost. The product simply works, across conference rooms and mobile devices, and points to the cloud as the obvious direction (over internal infrastructure) for anyone standing up a new collaboration strategy. Barco's newest Clickshare product, CS4K, will keep this vendor ahead of the increasing competition for wireless solutions, particularly for those that prefer not to download an application. However, Mersive's Solstice Dashboard, illustrated the value of centralized management in wireless display technology. Absent was Microsoft's production run of SurfaceHubs, but Pexip had one and was effectively demonstrating cloud and premises interoperability between Skype for Business and traditional videoconferencing, and Infocus demonstrated a 70" competitor to the SurfaceHub. An alternative to collaboration work surfaces was Nureva. Their Span software works with projectors to create an infinite collaboration wall in an immersive environment, or on flat panels while connecting and tracking multiple locations working simultaneously on the same surface.
Missing
Mark Peterson: Notability absent from the show was the integration of virtual and augmented reality solutions, which along with drones has enthralled the consumer industry for the past two years. With the prevalence of 4K displays and routing technology, one would have thought there would be more solutions on display.