Tech Insights: 2017 AV Trends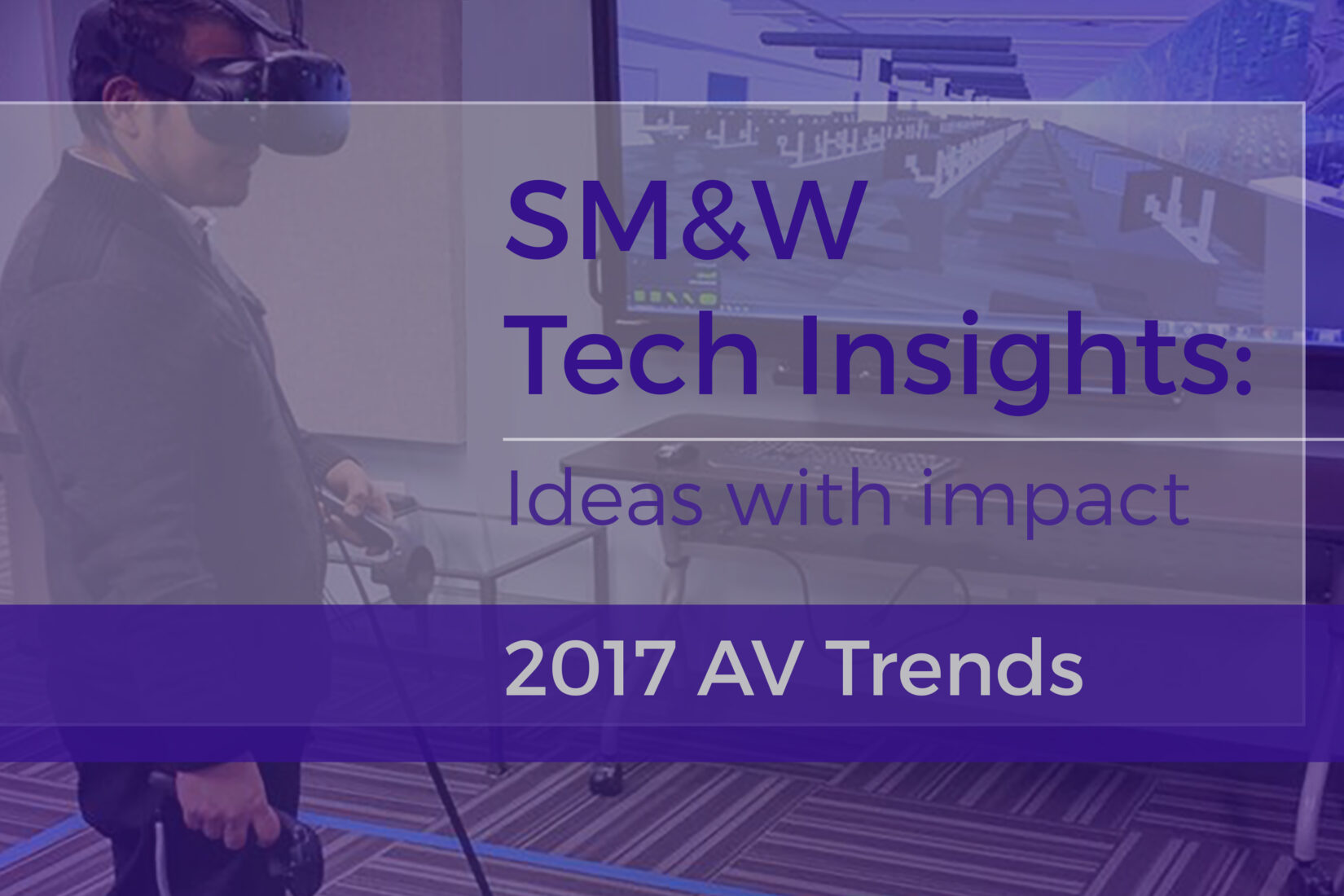 With the new year now in full swing, the technology industry is looking ahead to the trends we'll see emerge or continue in 2017.  Take a look at our Tech Insights video as, Jonathan Owens, CTS-D, talks top AV trends to pay close attention to.
What trends are you seeing this year? Share them with us on Twitter @ShenMilsomWilke & @JOWENS311
Click here to read Jon's full list of AV and Tech Trends.