Thank you for visiting us at HCD!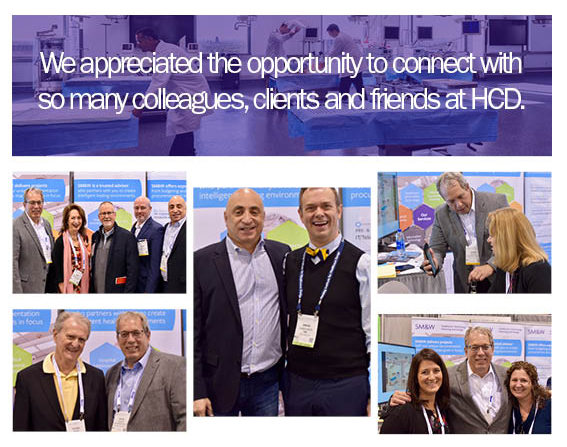 SM&W enjoyed the HCD Healthcare Conference in Phoenix!
The Healthcare Design Expo & Conference took place November 10 – 13 in Phoenix. SM&W's team was thrilled to have the opportunity to meet and connect with so many clients, colleagues and friends while we were there.
The mission of SM&W's healthcare practice is to work with you – hospital administrators, clinical staff, designers, engineers and other consultants in order to bring our clients' vision of improved patient care delivery and better outcomes to life.
If we missed you in Phoenix, contact us! We would like to find out how we can help you attain successful solutions for designing and building innovative healthcare environments.
Contact Us: