CASE STUDY: Tate Modern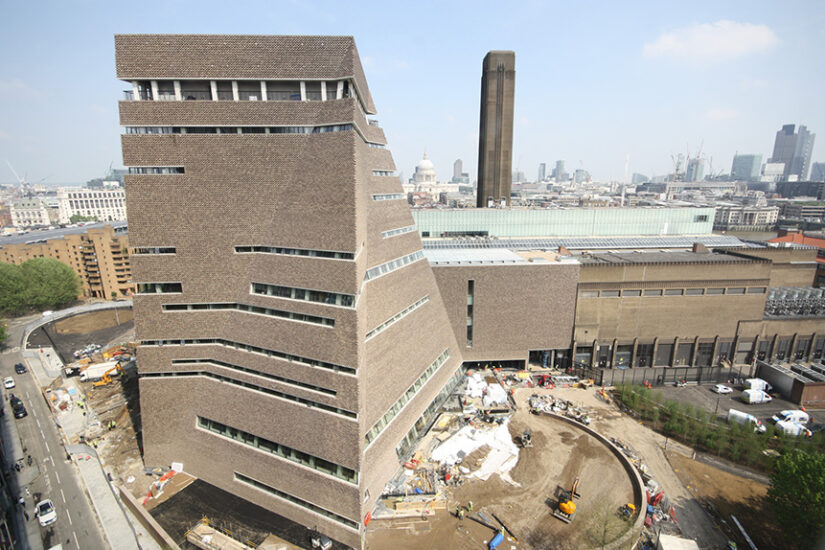 The Tate Modern is one of the world's largest modern and contemporary art galleries, with 5 million visitors a year.
It is one of the most visited museums in the world. To meet the changing demands of its visitors, the Tate has embarked on an ambitious extension project to transform the building into a 21st century museum with the vision to provide integrated learning, display and social functions.
Since 2008, SM&W has worked with Herzog & de Meuron to design audiovisual and IT infrastructure for the £260M development project. SM&W's work is primarily within the 10 storey "Switch House" built on top of the oil tanks once used to by the power station which houses Tate Modern. The Switch House provides expansion for exhibition space, back of house office, meeting and screening facilities, dining and bar areas.
SM&W provided highly integrated audiovisual solutions that complimented the contemporary architecture. In addition, a highly flexible and comprehensive structured cabling solution was designed for IT systems throughout the building and audiovisual media distribution within the exhibition halls to anticipate higher levels of technology use within exhibitions and installations.
Herzog & de Meuron designed the 60% further capacity extension for British and International art collections, administrative and operational spaces for Tate staff, and learning, social and retail spaces for visitors. SM&W solutions were extensively incorporated into the architectural design to provide sophisticated and flexible provision for temporary and fixed installations as well as systems to enhance the Client's working methods while appreciating existing technologies utilised within the original Tate Modern.
SM&W has provided the Tate with an extensive infrastructure for exhibitions, working, learning and entertaining that is sympathetic to the original Tate with future ready capabilities for the Gallery for decades to come.
Photo Credit: Exterior Lobster Pictures Ltd