Collaboration Technology User-Group on Trends Shaping Workplace Design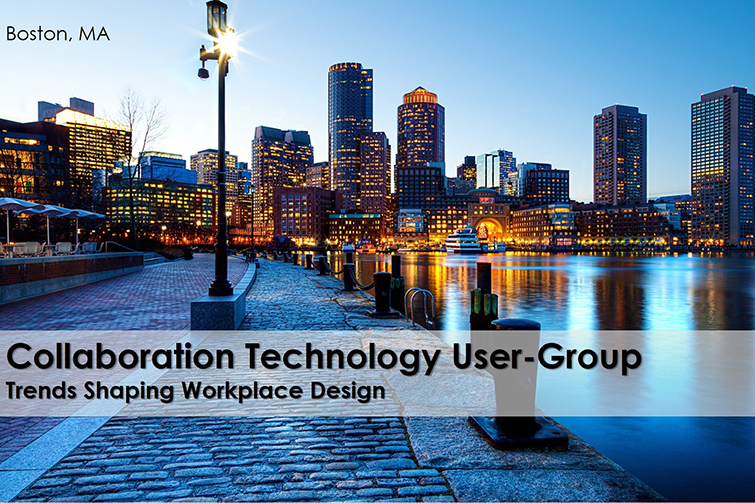 PLEASE NOTE NEW DATE: This event takes place on October 26th, in Boston. Doors open at 5:30pm.
Space is limited. Please email social@smwllc.com to receive event details or to sign up for future events.
The Collaboration Technology User-Group event will be a hands-on, collaborative discussion aimed at helping participants come away with tools, ideas and insight regarding technology and trends impacting enterprise and educational institutions.  This is a unique opportunity to network and learn from your peers – Facility Planners, Enterprise Communications and Collaboration Specialists, Business Managers, HR and IT Professionals.  You will hear valuable feedback, and ultimately walk away with knowledge that can prepare you and your firm for the future.
Guest Speaker: Jocelyn Fleming, NCIDQ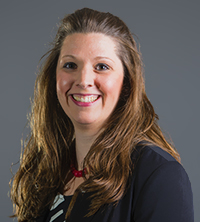 Jocelyn Fleming is Senior Associate & Senior Interior Designer for Symmes Maini & McKee Associates. Her expertise include visioning, strategic planning, and programming for corporate offices and corporate build-out work. From conceptual space planning to furniture selection, she excels at collaborating with clients in the design of innovative workplaces that balance aesthetics and functionality.
Discussion Facilitator: Andrew W. Davis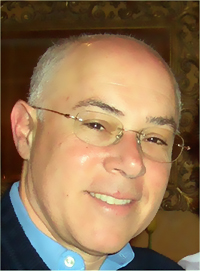 Andrew W. Davis is Sr. Analyst & Partner with Wainhouse Research and an opinion leader in the field of collaboration and conferencing. Andrew is a co-founder of Wainhouse Research, a boutique analyst firm that concentrates on collaboration products and services, including audio, video, and web conferencing and unified communications. Prior to Wainhouse Research, he held senior marketing positions with several large and small high-technology companies. Andrew focuses on covering the video side of the collaboration market as well as strategy consulting and new business development for Wainhouse Research. A well-known industry guest speaker, Mr. Davis holds B.S. and M.S. degrees in engineering from Cornell University and a Masters of Business Administration from Harvard University.
Refreshments will be served along with a complimentary Boston Chocolate Tours tasting.
This event produced courtesy of: Crestron, Biamp, Oblong, created and developed by Mark Peterson of SM&W