Turning Conversations into Solutions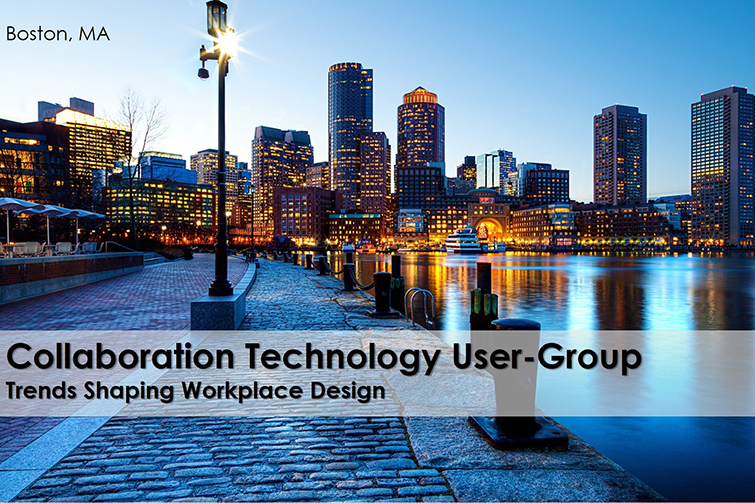 On a beautiful fall night, a stone's through from the bustle of Route 128, the Collaboration Technology User Group gathered outside Boston to discuss trends shaping workplace design.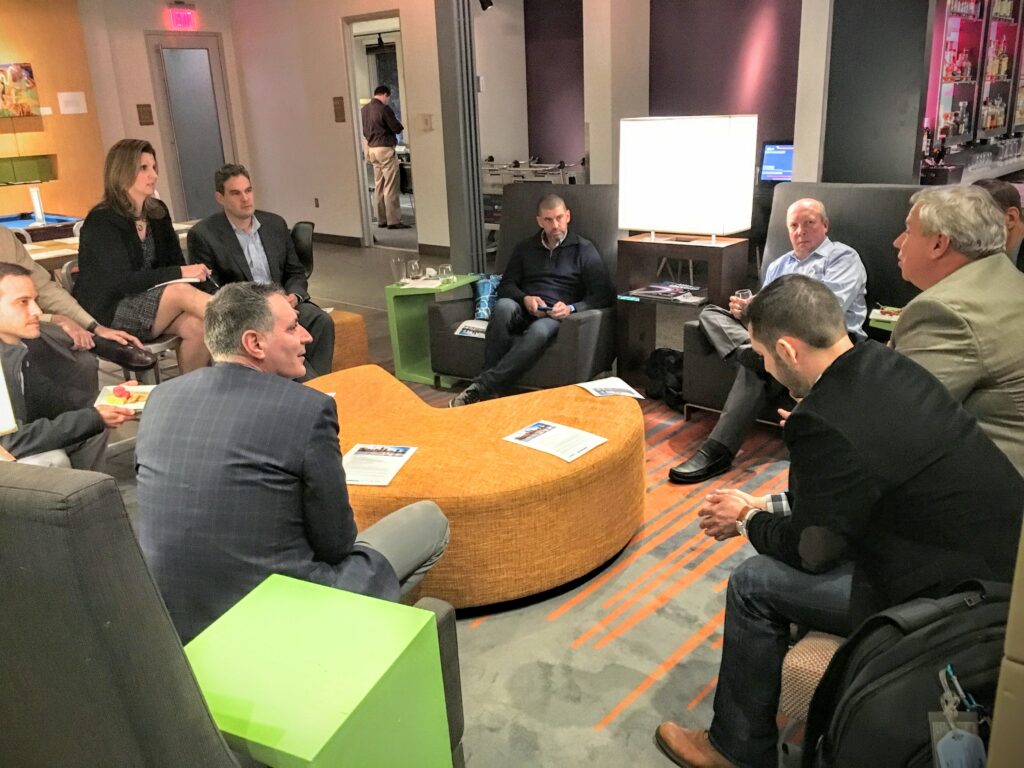 The event, organized by Shen Milsom & Wilke and the first in a series, provided end users an opportunity to meet industry leaders, network with peers, and discuss technology trends impacting enterprise and educational institutions.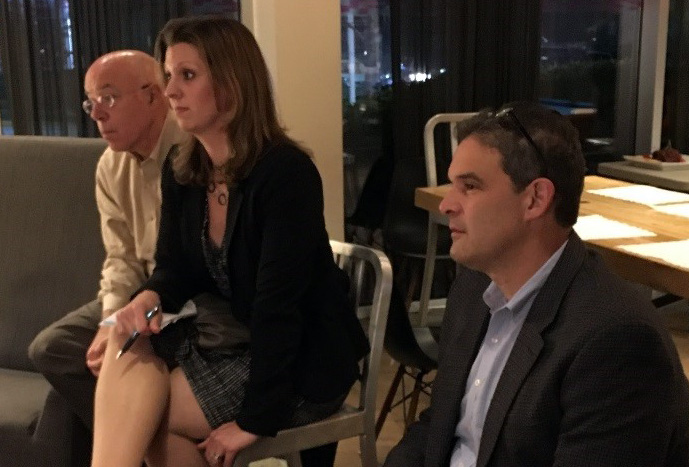 Joycelyn Flemming, an expert in visioning, strategic planning, and programming corporate offices for Symmes, Maini & McKee Associates (SMMA), an architectural firm in Boston, led off the night explaining how various companies are using space today, how this is changing and provided real-life examples. Joycelyn touched on social and cultural changes affecting corporate space plans and the different ways organizations define their collaborative spaces.
Andrew Davis, Senior Analyst & Partner for Wainhouse Research, an independent market research firm that concentrates on collaboration products and services, facilitated the discussion.  Sharing trends and technology advances that end users are seeing impact corporate space planning.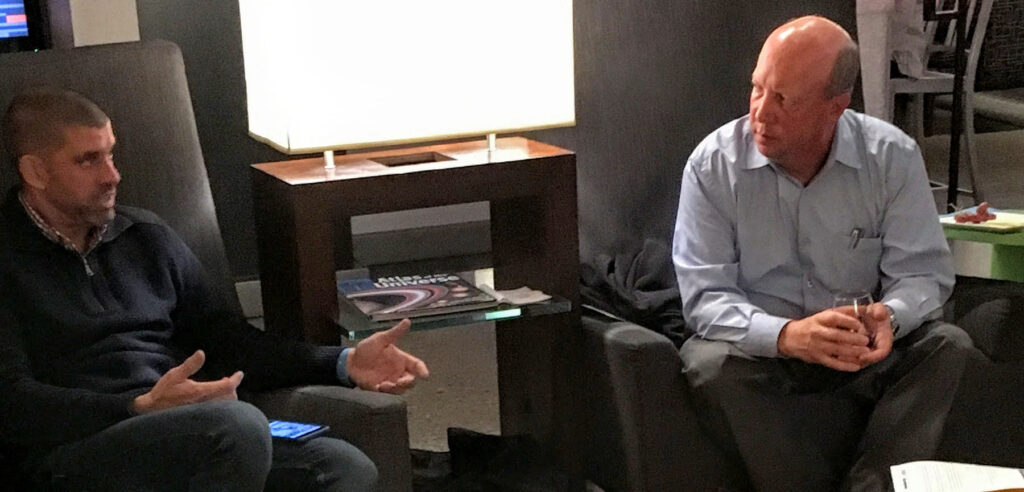 Collaboration executives from Liberty Mutual and General Electric shared their challenges and revealed fascinating contrast in approaches to delivering collaborative solutions across the enterprise. "I thought it was very interesting to hear the opinions and directions taken by the large end user customers – many similarities, and many strategies diametrically opposite", remarked Andrew Davis of Wainhouse Research. "Also, the level of knowledge by all the vendor and customer participants was very impressive".
Participating in planning and contributing to last night's discussion where technology experts from BiAmp, Crestron, Oblong and Red Thread. "I thought that hearing directly from Liberty Mutual and GE on their transition challenges from traditional offices to open concept/collaborative spaces was invaluable," commented Brandon Roberts from BiAmp. He added, "Discussing that no matter where you are, that is your 'office,' whether it's in the cafeteria, at home or in a group space confirmed my understanding of today's workplace environments."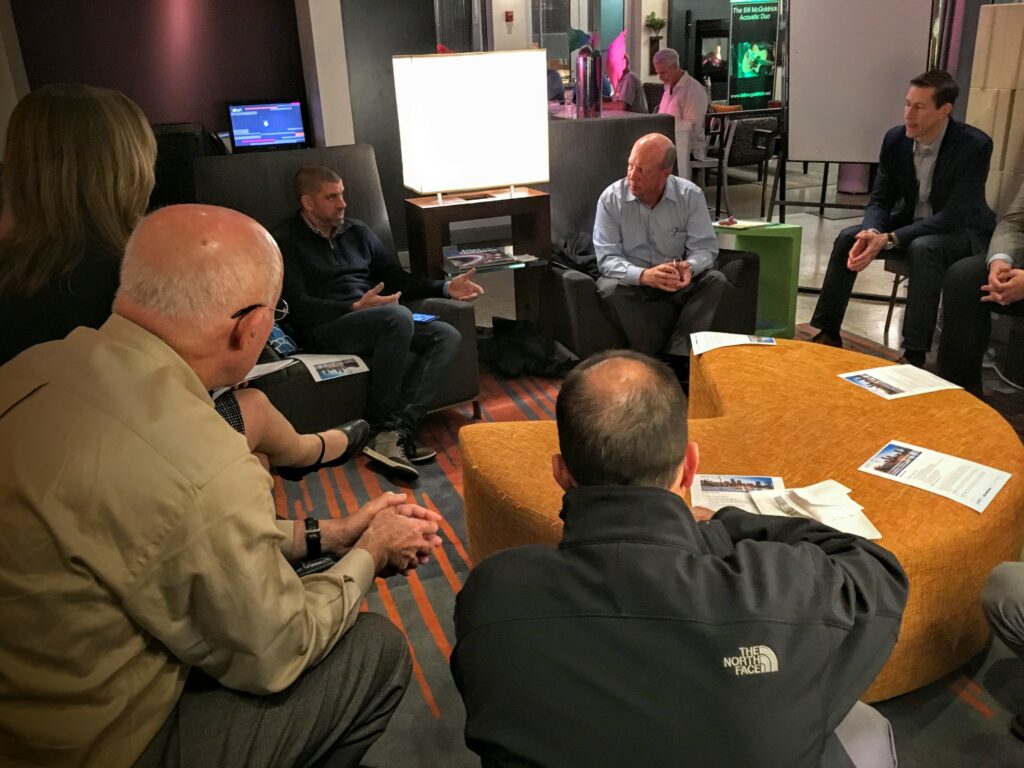 We took a break from the conversation for a chocolate tasting, where we explored the processing and preparation of the cacao bean while tasting samples from local artisans. Special thanks to Crestron for sponsoring the Chocolate Tasting.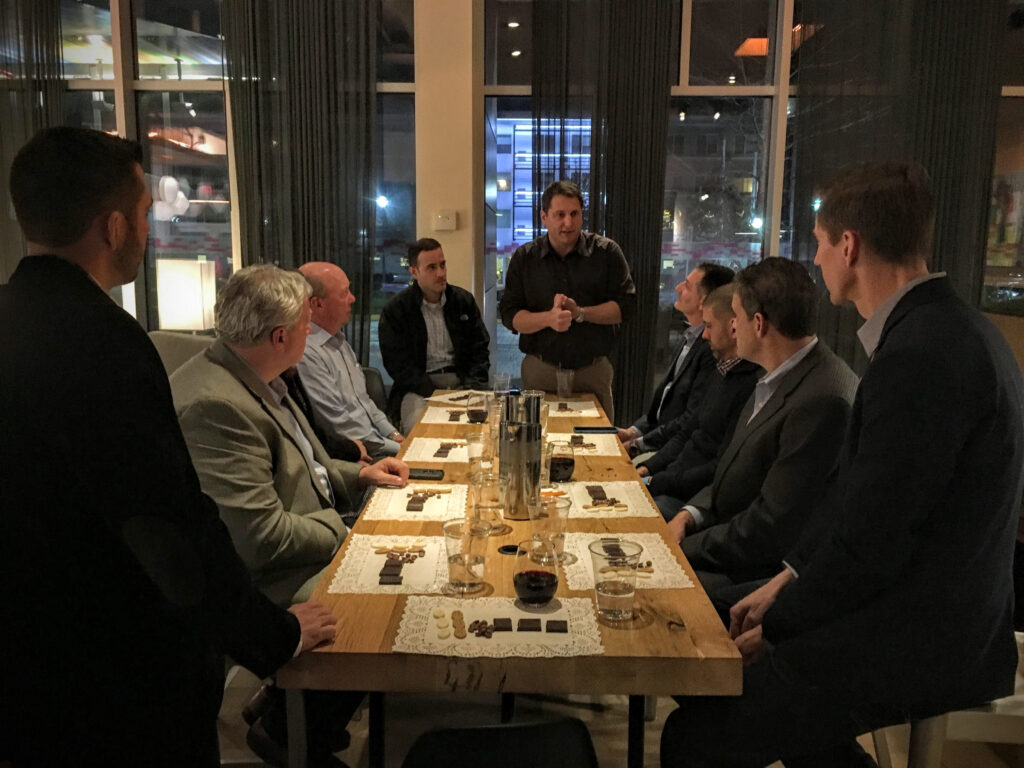 The next session will be held in downtown Boston and explore the application of cognitive technology and innovate workplace environments.
Please respond HERE if you are interested learning more about the Collaboration Technology User Group in Boston.