SM&W Announces 2019 Staff Promotions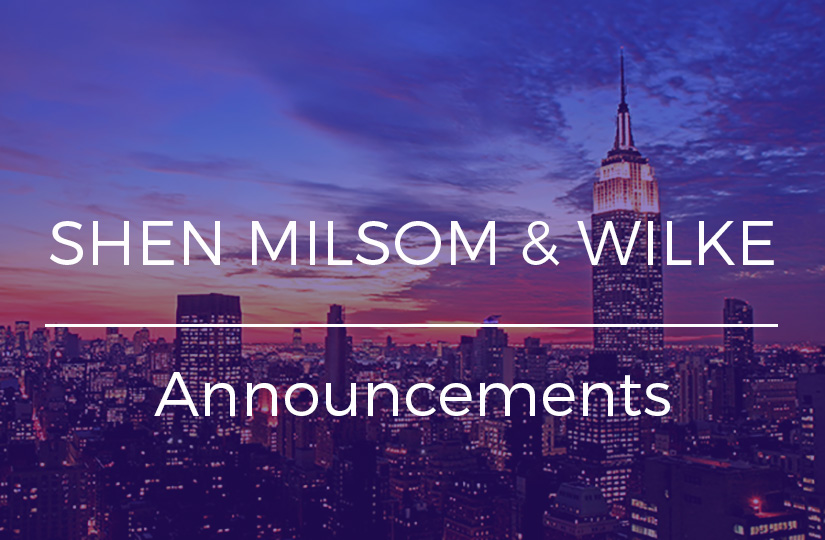 "I am thrilled to celebrate this year's promotions. The following individuals have done an exceptional job of staying ahead of trending technology and applications in their respective fields. They have helped our clients achieve success on their projects and have helped SM&W to grow. I am pleased to recognize the following individuals for their demonstrated leadership and exceptional dedication to our firm and clients."
– Tom Shen, President & CEO
Promoted to Principal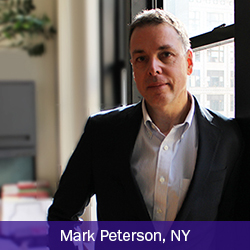 In addition to leading the SM&W's AV discipline, Mark Peterson has been integrating his knowledge of enterprise communications and unified technology solutions not only in AV design, but also into the solutions he provides for his clients. Mark embodies our "never fail" service expectations.
In the fall of 2018, Mark spent several months with SM&W's Asia offices, deepening his understanding of world class technology solutions, which he has been implementing internally and externally since his return. Mark won the 2016 Pioneer of AV Quality Award bestowed by the Association for Quality in AV Technology, Inc. This award recognizes technology managers who courageously insist on performance metrics and an unambiguous verification of performance.
Promoted to Associate Principal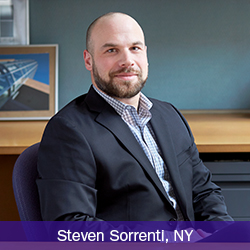 Steven Sorrenti has been with SM&W for 15 years. He is an experienced project manager with expertise managing large, multi-discipline projects including the Volpe National Transportation Center and the Saudi Arabian Monetary Authority (SAMA). Steve is an excellent mentor to junior staff, teaching them both the technical and business side of physical security consulting.
Promoted to Senior Associate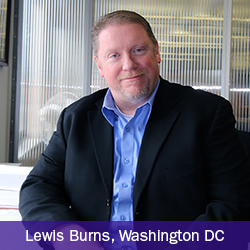 Lewis Burns joined SM&W in 2017.  He has brought an in-depth understanding of physical security to SM&W based on his background in law enforcement and criminal justice. Lewis began his career as a law enforcement officer in Spartanburg County, SC, and then served as a Technical Intelligence Officer for the Central Intelligence Agency. These experiences allow him to provide a deep and thorough analyses for each project, and the most logical solutions for each client.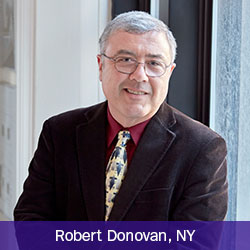 Robert Donovan's passion for acoustics is demonstrated through his innovative solutions and his care of clients. Over the past year, Robert helped develop and implement the use of a live streaming data monitoring tool and an acoustic camera to find the source of an undetermined noise in the curtain wall of a residential building. This innovative solution has been lauded by clients and colleagues and has been key to solving noise and vibration challenges.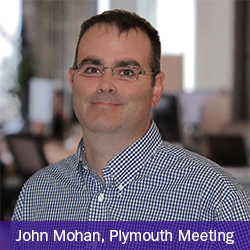 John Mohan came to SM&W from the Children's Hospital of Philadelphia. He has managed multiple projects at Inova Health System including the soon to open 400,000 sf Schar Cancer Institute. He has a thorough understanding of how to lead a successful project and has established trusting and respectful relationships with his clients and his SM&W colleagues. In 2018, John successfully completed course work to be certified in the program "Yellow Belt of Six Sigma Methodology," a process improvement course recognized throughout and across many industries. This, plus his experience working on the client-side, have made his input on projects especially insightful.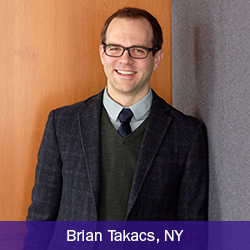 Brian Takacs joined SM&W in 2015. His background and education is in both acoustics and audiovisual technology, making him an excellent design and technical resource. He has an innate ability to examine processes and recommend improved workflow (his teammates consider him a "hole poker"). Brian's ability to understand his client's needs and to achieve successful project outcomes have earned him the respect of both his clients and his teammates.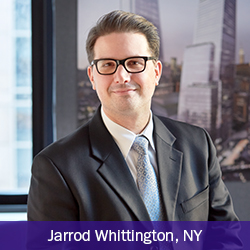 Jarrod Whittington has been with SM&W since 2006. Because of Jarrod's problem solving and ingenious solutions, he has become a trusted adviser to his clients, often referred to as their "go-to" acoustician. His technical and management skills enable him to work on very large and complex acoustical projects.
Promoted to Associate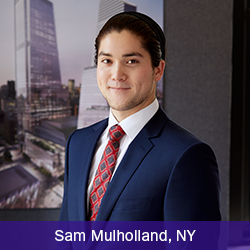 Prior to joining SM&W's security team, Sam worked on the CAD/BIM team, responsible for the production and management of drawings throughout all design phases of projects. Sam helped to provide consistent drawing standards and to create SM&W's Revit families and templates with a focus on Security.
Promoted to Consultant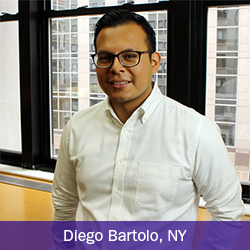 Diego Bartolo joined SM&W in 2017 as a part of our CAD/BIM team. Since, Diego has grown to specialize in information technology (IT) design and has officially become a Consultant for our New York IT team.
Promoted to Project Coordinator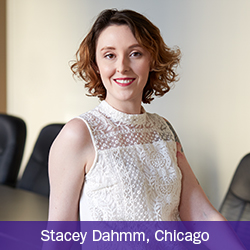 Previously serving SM&W Chicago as an Administrative Assistant, Stacey's skill set for multi-tasking and industry knowledge has naturally led to her evolving into a marketing role. Now serving as a Marketing Coordinator, Stacey manages all client-facing coordination for the Chicago office, providing clients with proposals, qualifications and contract materials.
Promoted to Senior Consultant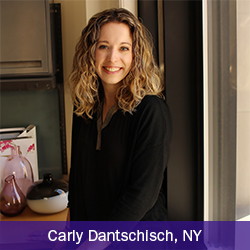 Carly is SM&W's Senior Marketing Specialist, where her main focus is delivering marketing assets and project proposals that meet the needs and expectations of each of our clients. Through her tenure with SM&W, Carly is able to position SM&W's unique qualifications for a wide variety of projects – no matter the size, sector or scope. In addition, she supports SM&W's marketing staff across the globe, offering guidance and training support to the entire SM&W marketing team.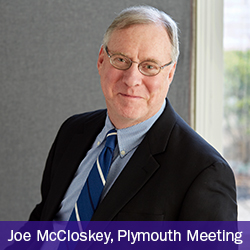 Joseph McCloskey has over 25 years of extensive and progressive equipment planning experience, providing professional expertise for more than 100 hospital/healthcare construction projects. Joe's history includes the proficient completion of all aspects of the equipment planning process. As a seasoned professional, his communication skills allow him to effectively facilitate the equipment planning process to fulfill the diverse needs of the entire project delivery team.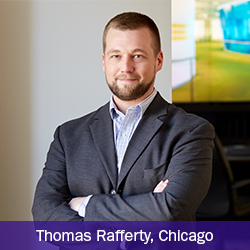 Thomas Rafferty has been with Shen Milsom & Wilke for over ten years. Upon graduation from University of Hartford with a Bachelor of Science degree in Mechanical Engineering and a concentration in Acoustics, he joined SM&W Chicago. During his education, Thomas received extensive first-hand training for conducting various acoustical measurements using modern digital acoustical testing instrumentation, allowing him to study and predict the effects of background noise, sound transmission, and sound reverberation in real-life scenarios. Since joining the firm, Thomas has gained valuable professional experience through working on a wide range of project types, on a local, national and international level.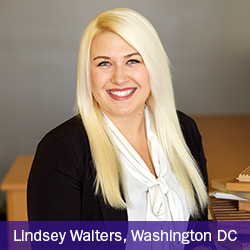 Lindsey serves as SM&W's Senior Digital Marketing Specialist, where she has the privilege of working with industry experts in acoustics, integrated communications technology and medical equipment planning. Her passion for all marketing is exemplified through her dedication to providing a consistent user experience for clients and colleagues. A proud graduate of the University of Oklahoma, Lindsey earned a Bachelor of Business Administration degree in Marketing.
About SM&W
SM&W is an acoustics, audiovisual, information technology, physical security & medical equipment planning consulting firm. Initially founded in 1986, SM&W has grown to become an international company with a worldwide staff of over 230. Behind each solution are the people who help conceive them and work to see them become reality.