ASHE 2019 PDC Summit Roundup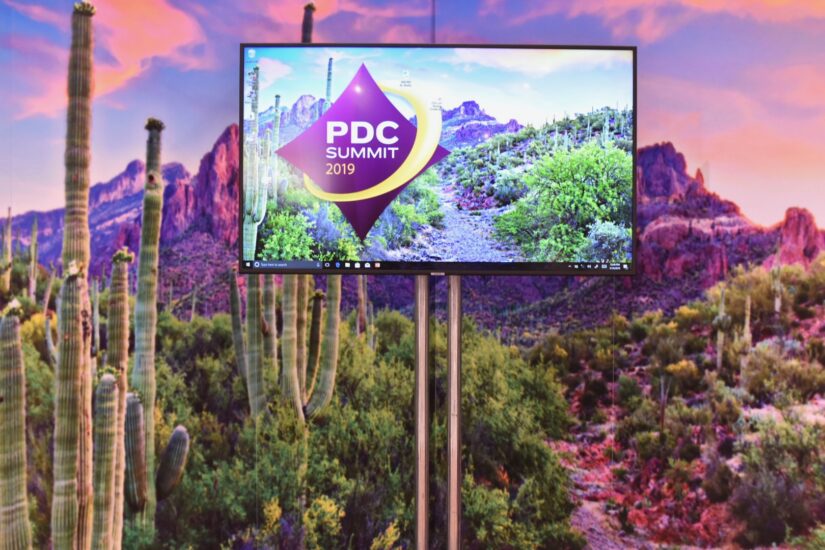 From start to finish, the 2019 ASHE PDC Summit in Phoenix was an experience of non-stop activity; including a full house of exhibitions, meetings with trusted clients, collaborative sessions with industry colleagues, and fun time with new and old friends.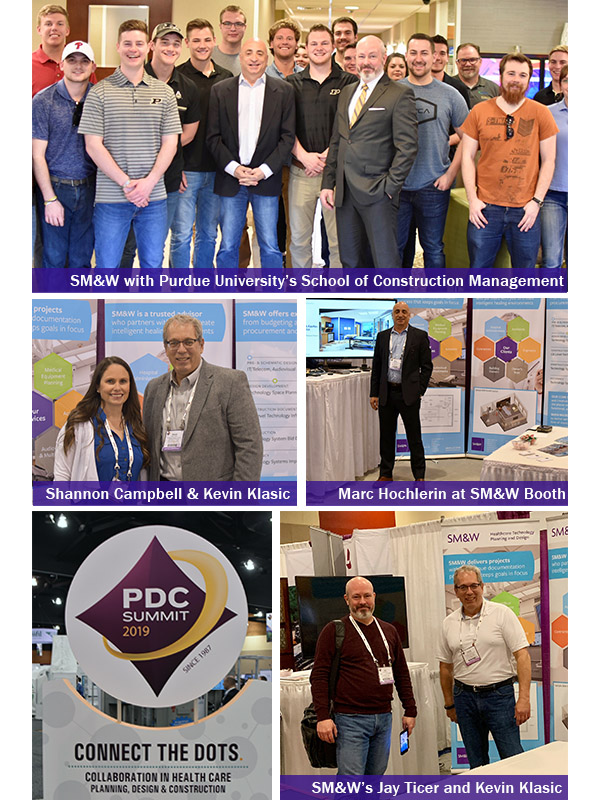 This Summit was particularly unique because of the representation of the healthcare industry's next generation of A/E/C professionals. SM&W had the pleasure of meeting with many university teams, such as Brigham Young University (BYU), the University of Texas, and Purdue University. Our team was inspired by the diverse group of graduate and undergraduate students representing their University's Construction Management, Architecture, and Engineering programs.
As featured above, SM&W's Marc Hochlerin and Jay Ticer were able to spend some time with Purdue University's School of Construction Management attendees. Aside from March Madness talks, our team was particularly impressed with these students' great interest in learning and participating in the Summit's educational program tracks. Brad Benhart, Associate Professor of Purdue University's School of Construction Management, educated our team on the students' curriculum, and how these students are able to visit many hospital showcase sites, furthering their practical knowledge of various projects.
As a global firm, we look forward to working with the future of the healthcare industry and staying abreast of the healthcare space's technology developments.