SM&W at the ASHE PDC Summit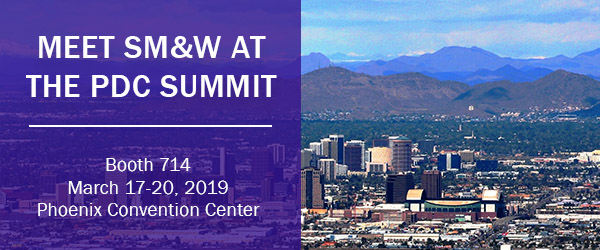 SM&W is Headed to Phoenix.
Our healthcare team is on the road again. This time, we are headed to the ASHE's PDC Summit. This dynamic event covers all things health care planning, design and construction. Aside from connecting with industry peers and colleagues, we look forward to learning from and with industry experts. Some sessions we can't wait to check out:
Our best and brightest will be at the show. Meet experts like:
Jay Ticer, Global Medical Equipment Planning Leader
Want to pick their brains on health care infrastructure, collaborative design or technology integration? Stop by booth 714!

Won't be at the PDC Summit, but still looking to connect with us? Shen Milsom & Wilke is an AIA CES Approved Provider. We continuously offer educational sessions with our industry colleagues to share our knowledge and experiences. Click here to view our latest healthcare courses and schedule a time to meet.