SM&W's Greater Philadelphia Office Volunteers at the Philabundance Food Bank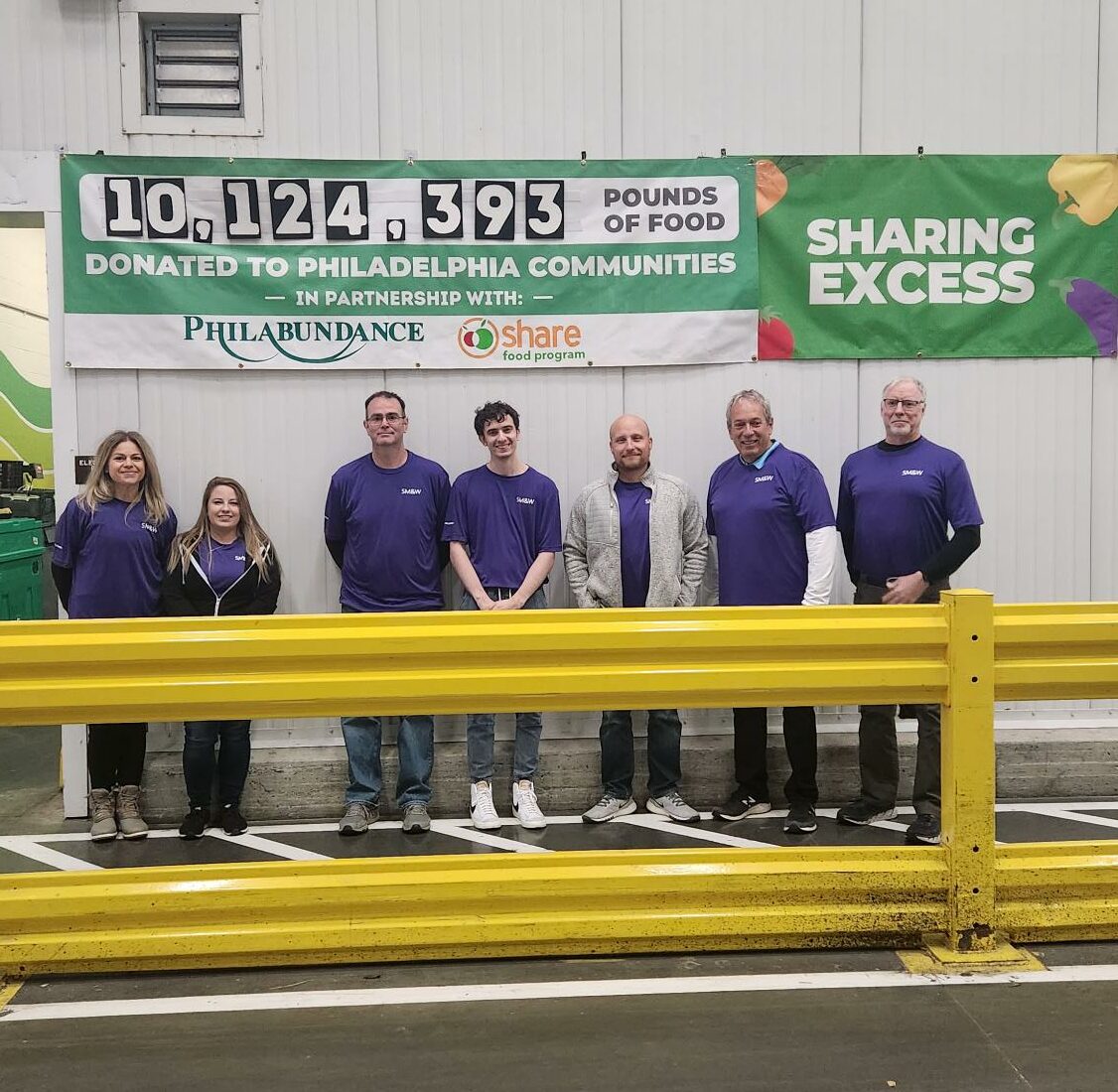 Over the summer, the entire Greater Philadelphia office spent the day volunteering at the Philabundance Food Bank, as part of the SM&W Corporate Social Responsibility program. They volunteered at the free produce staging area, which is located inside the Philadelphia Wholesale Produce Market. This market is an approximately 700,000 square foot warehouse that is the primary staging area and distribution point for all produce supplied to Philadelphia, Southern New Jersey, and Northern Delaware area grocery stores and restaurants. The warehouse is kept at a crisp, 50 degrees Fahrenheit, to maintain freshness for the produce, so extra layers were needed throughout the day!
Our team sorted through 500 cases of produce, keeping approximately 250 cases to be distributed to families in need.
We are so thankful to the Philadelphia office and the growing and expanding CSR program at SM&W!