Steven Emspak, partner emeritus of SM&W was awarded the Lifetime Board Member distinction at NSCA Golf Outing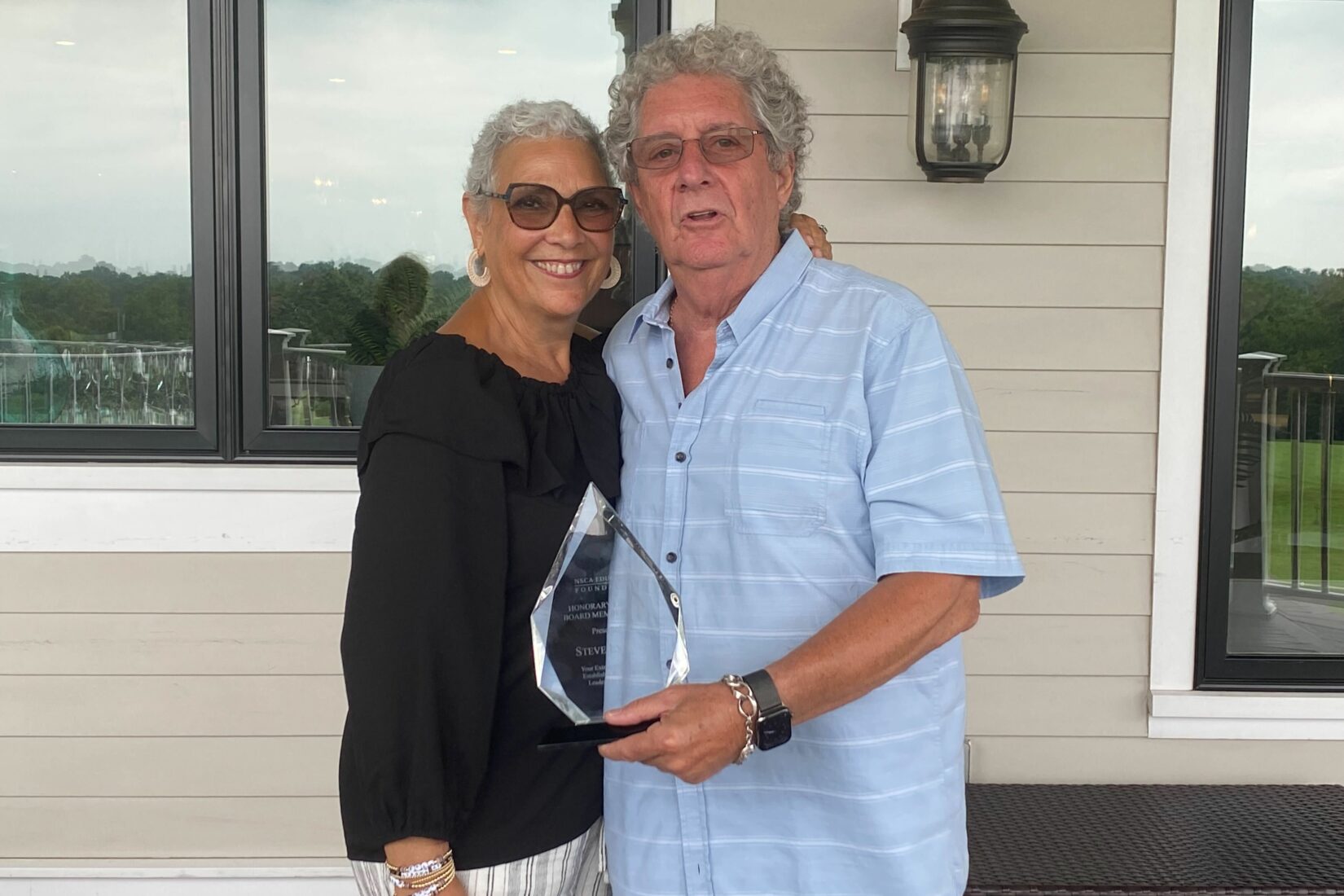 The NSCA Education Foundation raised a remarkable $44,850 recently at the Foundation's Charity Golf Outing in Glen Ridge, N.J. The event, which attracted dozens of commercial AV's most prominent figures, took place at the Glen Ridge Country Club. Sponsors included Barco (breakfast), Creston (beverage cart) and Sony (lunch). Participants not only enjoyed a fun round of golf — albeit a round delayed by passing thunderstorms — but also celebrated a true industry legend: Steven Emspak, partner emeritus at our firm, SM&W. Emspak, a member of the Drunk Unkles industry band and a longtime Foundation leader, became one of only four people in the history of the Foundation to be given the Lifetime Board Member distinction. Emspak's wife of 46 years, Meryl, joined the industry luminaries in attendance to celebrate her husband's impressive accomplishments.
Thank you NSCA for this incredible event!