A Sneak Peek into CES 2020: The Quantum Decade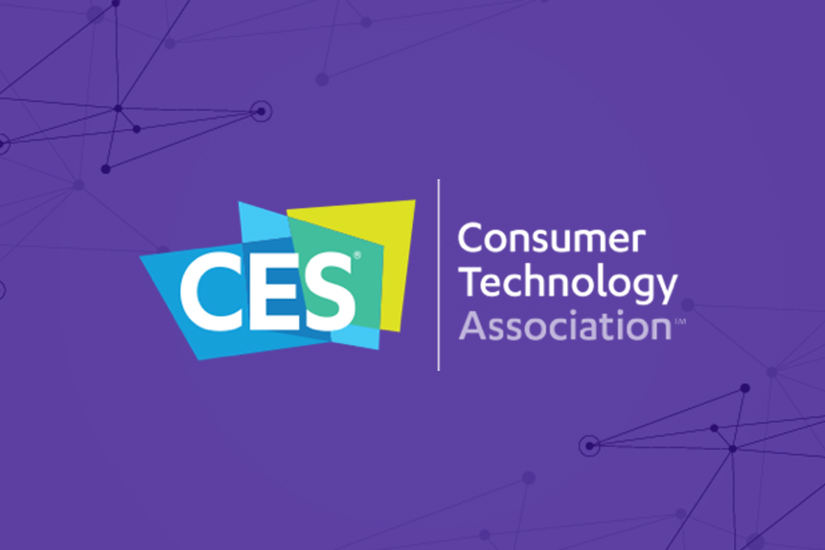 Live from Las Vegas, Mark Peterson brings you a sneak peek into what you can expect at this year's CES show.
Industry forecasters are branding 2020 as the Quantum Decade. With CES being one of the largest technology showcases of the year, you would expect this show to bring the industry's best and brightest. However, aside from announcements in the Artificial Intelligence (AI) arena, be prepared for more product enhancements rather than those mind-boggling leaps forward. After years of theoretical investment, there is lots of anticipation that quantum computing will finally have a tangible impact on our lives. Expect subtle but substantial advancements in drugs, batteries and transportation systems in the years to come. For now, most of products at CES2020 are preparing us for the ride. Take a look at my initial thoughts walking into CES 2020:
Artificial Intelligence (AI)
AI is particularly one of the most developed sectors of the show with advanced technology, and one I look forward to seeing/experiencing. From the descriptions in the CES pre-show product announcements, AI is now a mature and unique industry that requires new forms of expertise, but it does not take a master's in computer science to comprehend the significant impact that AI innovations will have in 2020. For example, the company Applied Brain Research (ABR), recognized as the startup of the year in 2019, is announcing their Legendre Memory Unit (LMU). An LMU is a Recurrent Neural Network (RNN) that uses continuous signal processing to predict patterns more efficiently than Long short-term memory (LSTM) algorithms which until 1919 was the primary method for processing temporal data. The ultra-low power and processing advancements in ABR's LMUs will provide learning temporal dependencies across thousands of time-steps, which is going to impact all the edge-AI devices, including drones, robots and IoT devices. The reason AI advancements are so important is that they are positioned to influence speech, video, control and music processing technology, providing greater accuracy, lower processing power, longer battery life and greater range.
Consumer Displays
With consumer displays, we can likely expect moderate enhancements on existing products. The trend we are used to seeing is better positioning consumers to take advantage of future technology advancements, rather delivering immediate value in 2020, much like 2019. I anticipate products announced at CES 2020 to be practically the same as their 2019 counterparts. It's less likely that consumers will be tempted to upgrade in 2020, if they cannot immediately use the new features, particularly when the devices will come with hefty price tags. For example, in 2019 Samsung released the Galaxy S10 with a 5G handset at $1,300. Manufactures need to offer 5G cell phones even though the infrastructure is not readily available, but if lackluster purchase proves to be true, we can anticipate the need to support 5G in the corporate office to still be several years out.
The same positioning trend hold true for consumer displays. The Samsung's $3,500 65" 8K display is at a price tag that remains out of reach for most consumers and it comes out before there is any 8K content. Lackluster sales could end up delaying corporate adoption of 8K. Fortunately, there will be more display manufactures introducing OLED displays this year, so prices should finally start to drop in the coming months, which will result in more OLED display specifications for office built-outs. The same holds true for larger display sizes, such as 75" and beyond, which up until now have been cost prohibitive. Chinese brands like TCL and HiSense are giving LG and Samsung significant competition in terms of price an quality. Display advancements are also positioning the consumer for the future rather than immediate value. For example, the new ATSC 3.0, over-the-air 4K broadcast antennas will be featured, and HDMI 2.1 connections will be on the back of most display, even though there are no HDSMI 2.1 sources yet.
Filtering through the glut of pre-show announcements for wireless devices delivering yet-even-longer play time and more convenient charging options, there are two more technology stand-outs with strong potential to influence the corporate sector: language translators and smart home devices.
Voice Translation
We should expect 2020 to be a break-out year for hand-held/over the ear voice translators, with the shift into full scale production allowing for pricing to decrease below $250. Portable translators will finally be affordable for small and medium size businesses and in healthcare and hospitality markets. The timing is excellent as more companies are investing in global teams and need more practical solutions than Google translate for real-time collaboration with their peers and clients. Paired with language translation services expected to be offered into Zoom and Teams later this year, this is certainly looking like the decade that overcomes traditional language barriers.
Smart Home Integration
We have been keeping a close eye on advancements in the smart home market, and anticipate CES 2020 will highlight greater integration of home furniture and smart technology. n previous years, companies like IKEA attempted to internally develop solutions such as the Uppleva display in an effort to make technology in the home appear less of an after-thought. The negative feedback from Uppleva made IKEA realized that it's not easy to build fully integrated technologies and in 2020 is stepping away from brand isolationism while at the same time doubling-down on their smart-home investment. We can expect other consumer furniture companies to follow suit and treat smart home technology as mainstream, and that should trickle into the corporate market. Consumers expect to buy a smart lamps and wireless charging, smart blinds and wireless speakers at the same place they shop for bed and sofas, so everything matches and appears purposeful. IKEA plans to provide greater emphasis on compatibility with existing smart home eco systems, we can anticipate open standards "enablement" to be the buzz word at CES2020 as furniture companies set to out to achieve intentional, finished appearance of smart speakers and similar gadgets. This is a very positive indicator that we can anticipate trickling into the corporate office in the Quantum Decade ahead.
Stay plugged in to our Twitter, Facebook and Instagram for live updates from #CES2020! Additionally, follow me on Twitter for all things AV.