CES 2023 Series – Five Forces Influencing Technology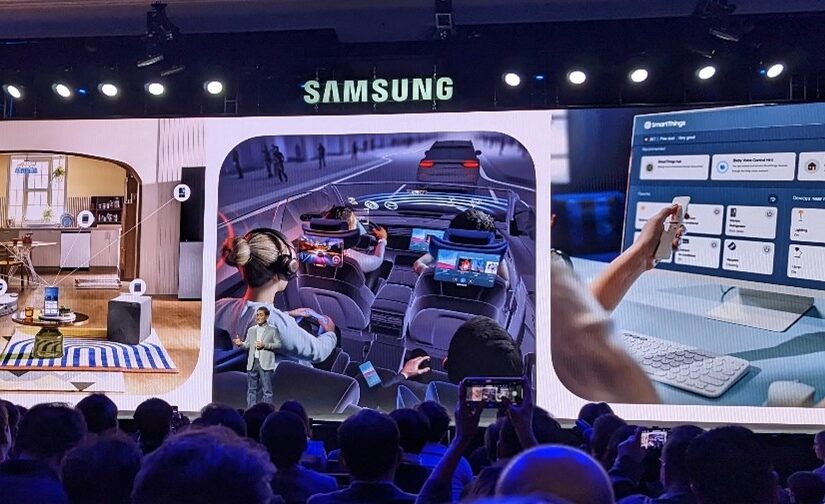 The Impact of Enterprise Technology on Consumer Electronics
During times of economic downturn, innovations tend to accelerate and bunch up, while innovations unleashed on the economic upswing increase business opportunities and improve customer experiences. After the 2008-2009 recession, new innovations leveraged the rollout of 4G mobile broadband. Coming out of the next recession, enterprises will leverage 5G. New innovations can anticipate greater automation and virtualization: autonomous systems, connected IoT intelligence, and quantum computing.
Transportation, chips, labor, and inflation are the immediate concern. Shipping costs are coming down, but supply chains remain vulnerable. When new chip facilities come online, demand will soften, and there will be a shift from shortage to oversupply.  As manufacturers work through excess inventory, the latest chip architecture (and related technology) may get held back. Meanwhile, across every sector, skilled labor is tight. Businesses are struggling to find workers. Autonomous technology has the potential to alleviate this deficit and boost productivity, but that could be years ahead.
With that said, neither the pandemic nor the economic aftermath was on display at CES 2023. Instead, electronics manufacturers focused on operational sustainability, consumer convenience, and the metaverse.
Five Influencing Forces
Environment and Sustainability Initiatives
Sustainability was the most notable trend across the entire CES show floor. LG, Samsung, and TCL allocated over 75% of their CES2023 keynotes to highlight their Environmental, Social, & Governance (ESG) strategy, significantly overshadowing their new product announcements. Why is ESG messaging so important to consumer electronics manufacturers?
Sustainable investing combines traditional security analysis with environmental (E), social (S), and governance (G) insights. The ESG Risk Rating measures a company's exposure to industry-specific material risks and how well a company is managing those risks. Manufacturers are transforming the way they make products to address ESG objectives. For example, LG aims to be carbon neutral, use 600,000 tons of recycled plastics in its production process, and recycle 4.5 million tons of e-waste – all by 2030. Samsung plans to transition to 100% renewable energy by 2027, and Panasonic plans full-scale implementation of 100% hydrogen energy for its manufacturing plants.
The focus is on addressing the climate crisis. Companies will come under fire from customers, investors, and authorities if they do not improve production methods in a meaningful way. This is more than a tick-the-box exercise. According to Deloitte (Deloitte, 2023), stakeholders determine the company's overall performance by monitoring ESG risk scores. If the enterprise can lower its ESG risk, they going to be successful at global execution, strategy, and performance, and deliver long-term value. ESG ratings provide proof that companies can deliver trust, transparency, and equity.
Surprisingly, electronics divisions typically have low ESG Risk Ratings while their parent companies have much higher risk and reputational exposure. The following comparison report (Sustainalytics, 2023). shows the electronics division on the top, and the associated corporation on the bottom. Even though consumer electronics are ultimately disposable commodities filling landfills, they are not making as much of an impact on the overall ESG factors as the other services that make up these global conglomerates.
Global brands are under pressure to address negative ESG performance to their investors.  The visibility of consumer electronics is being used to highlight their best production practices. Consumer products also save energy and reduce their impact on the environment. Promoting a positive image of a global brand by tapping into consumer sentiment is not new. Building competitive differentiation using ESG is overshadowing the next-generation products consumer electronics divisions are planning to produce.
After predictions of short supplies, we saw unexpected availability of inventory during Black Friday. Walmart door busters did not run out, nor did Amazon, and Lululemon reported 85% excess in inventory in December (Business Insider, 2022). That's a rapid shift from a lean 2022 to an over-supply in 2023.   Technology companies will encounter a similar over-supply of chips in 2023. Products that finally ship built with these chips will not see the same consumer demand as in 2022.
Partnerships in Media, Mobility, and Sustainability
There is a reinvigoration of partnerships across the industry. This could be due to a lack of internal resources and the lifting of travel restrictions. Notably, Amazon announced "Matter" integration for smart home devices and a voice-assistance partnership with Panasonic Automotive. Alexa and Siri will be simultaneously accessible by the in-vehicle infotainment system, SkipGen. Samsung announced partnerships with Patagonia on a washing machine that reduces microplastics, which will also touch on ESG initiatives. In the automotive realm, we're seeing Sony partner with Honda on an electric concept car, Afeela, while Mercedes-Benz and Superplastic collaborate on digital entertainment, and even John Deer is partnering with Nvidia on the production of its autonomous tractor. Two additional partnerships that have great opportunity to affect our daily lives involve AMD partnering with Microsoft on amplified collaboration experiences and the partnership of LG with Paramount Streaming Services.
Engagement in Tech-Enabled Wellness
Expect an elevated awareness by consumers in Health Technology in 2023. Wellness products are maturing, and consumers are becoming more engaged. Retailers can promote wellness to generate traffic to their physical outlets, changing the way people think about their health appointments. For example, malls are putting in MRI machines (Daily Mail, 2022) to overcome anxiety about going to the hospital. This is a good fit because retailers are already optimized to draw consumers into their space to interact with their products. Proximity to health services and wellness provides a significant opportunity to increase retail engagement.
At CES 2023, companies announced their Metaverse strategies, but there was a lack of tangible products on the show floor. The effort is to convince stakeholders of their value in metaverse investments because the potential business opportunity is too big to ignore. According to EE Times (Dec 2022), the Metaverse provides manufacturers a means to develop new products and leverage existing capabilities in new ways.
Much of the excitement in the "internet of place" is in health applications, but according to Microsoft's Senior MD of Global Health and Chief Medical Officer, there are also challenges to keep in mind. There is a strong Metaverse awareness among consumers and significant interest to get engaged in 2023, but consumers are often not aware of practical use cases beyond gaming and concerts. Contrary to the negative narrative that the Metaverse is the playground of the elite, healthcare is one way that the Metaverse can be impactful in consumers' daily lives.
However, barriers to healthcare adoption of the Metaverse for consumers are privacy and fraud. These are familiar challenges for the healthcare industry. The clinical adoption of Metaverse requires showing a benefit for redefining the workflow that blends immersive and surgery technology. The value needs to be time saved by the clinician, but that benefit is only quantifiable when those hours can be reallocated to show tangible value.
References:
Business Insider (2023).  Lululemon Just Reported an Increase in Inventory. Retrieved from https://www.businessinsider.com/lululemon-reported-85-inventory-increase-but-dont-expect-holiday-sales-2022-12#:~:text=Lululemon%20on%20Thursday%20reported%20an,t%20expecting%20to%20slash%20prices.
Daily Mail (2022). Scan and Go! Sajid Javid announces walk-in MRIs. Retrieved from https://www.dailymail.co.uk/news/article-10477541/Scan-Sajid-Javid-announces-walk-MRIs-available-shopping-centres.html
Deloitte (2023), Sustainability and ESG Services. Retrieved from https://www2.deloitte.com/us/en/pages/audit/solutions/corporate-sustainability-reporting.html?id=us:2ps:3gl:sustainB:awa:aud:011520:ad3:esg%20reporting:c:p&gclid=CjwKCAiAk–dBhABEiwAchIwkRSPwxX4yYGUYU9n8-CSyqGK3acrWXEiF-0WppFzPJTT5TeviWp8vxoCRJUQAvD_BwE
EE Times (Dec 2022). Five Forces to Lead in 2023 and Beyond. Retrieved from https://www.eetimes.com/five-forces-to-lead-in-2023-and-beyond/
Sustainalytics (2023) Comparison Tool. Retrieved from https://www.sustainalytics.com/corporate-solutions/know-your-esg-score/lg-corp/1008757655