Planning for Innovation in Higher Education Symposium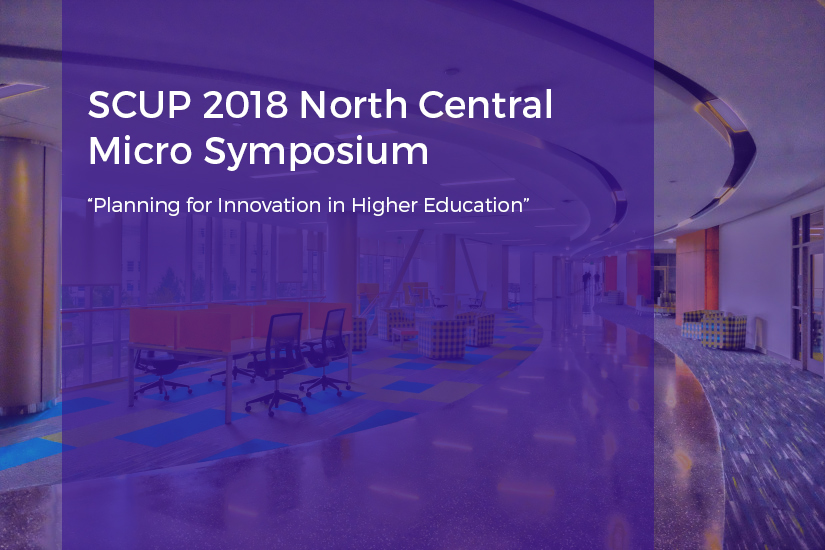 Most higher education institutions are challenged to provide for the needs of their faculty, staff, and students with smaller budgets, less space, and greater competition to produce measurable results quickly. To meet this challenge, institutions are developing innovation spaces on their campuses to provide an open, safe, collaborative environment for faculty, staff, and students to play, experiment, problem solve, and cultivate new ideas. The results from these spaces include numerous new start-up companies and improved problem-solving skills by students as they embark upon their new careers.
There is no prescribed path to develop these innovation spaces – goals and resources vary from institution to institution – which is why the sharing of best practices and lessons learned is so critical to the effective and efficient development of innovation spaces. To meet this challenge, Northwestern University developed a "Garage," an 11,000-square foot hub for student entrepreneurship and innovation. The Garage brings together a cross-disciplinary community of students, faculty, staff, and alumni to build new ideas.
On April 11, Mary Basel Christopher and I will co-moderate a Society of College and University Planning (SCUP) Micro-Symposium, featuring a multi-institution, interactive panel discussion. The program, "Planning for Innovation in Higher Education," will take place in the Northwestern University Garage. Panelists include representatives from Northwestern (including The Garage), University of Illinois at Chicago (UIC), and Marquette University.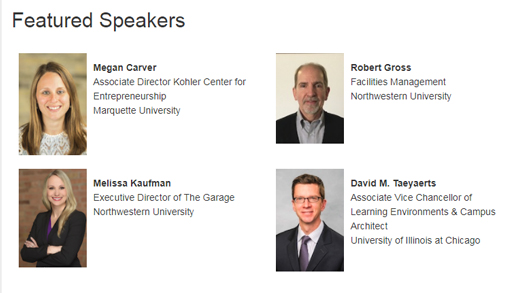 The objective of the panel discussion is to understand how universities are using creativity and collaboration to foster innovation on their campuses.
Learning Outcomes:
1. Describe how institutions create spaces that support necessary collaboration and innovative environments.
2. Review best practices in planning and designing innovative spaces.
3. Examine case studies at several institutions and identify the lessons learned after occupancy.
4. Discuss the impact of these spaces on future innovative space planning.
AIA LU 1.5 units (SCUPC18M102)
Event and registration information can be found here.