Shen Milsom & Wilke's 2017 Promotions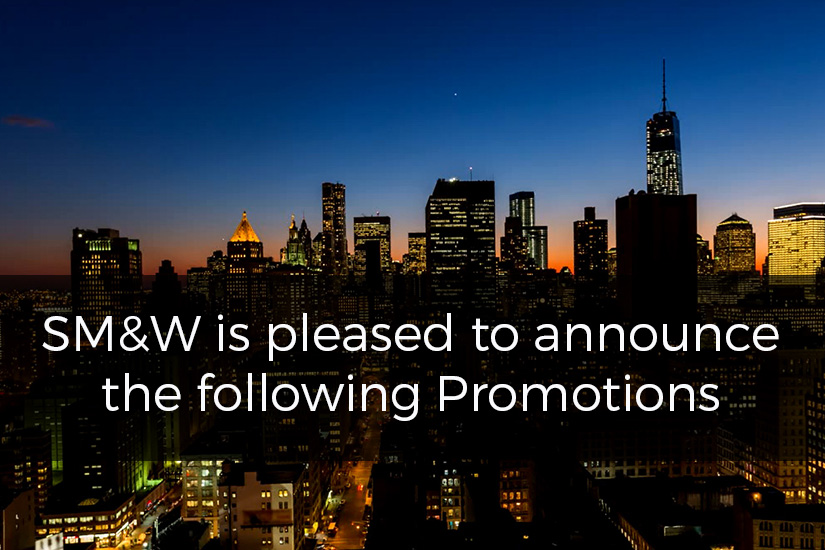 SM&W is pleased to recognize the following individuals for their demonstrated leadership and exceptional dedication to our firm and clients. Read more & contact them below…
Promoted to Principal
Anthony Bontomase | Principal | Residential Market Leader, NY Acoustics Discipline Leader
Acoustics | New YorkAnthony joined SM&W in 2007 and leads the acoustical discipline for the NY office. His experience includes work on luxury residential, commercial fit-out, high-tech research facilities, performance spaces, and educational facilities. Under Anthony's leadership, the New York acoustical department has flourished into a vibrant and highly regarded authority on interior acoustics and exterior noise, sound transmission, reverberation time, and building and ground vibrations.
Jeffrey S. Tonero | Principal | Government & Public Market Leader, DC Office Director
Security | Washington, DCJeff joined Shen Milsom & Wilke in 2013 with over thirty years of experience in the security industry. He has been the leader of our Washington, DC office since 2014 and he serves as SM&W's Government & Public Market Area Leader. Under his tenure, our DC office has grown substantially. His leadership style, including his dedication to a client-focused culture, resonates well with our client base and continues to contribute to the growth of the firm.
Meredith Lovejoy | Principal
Global Marketing Director | New York, NYAn accomplished marketer and communications executive with over 20 years of experience designing, leading, and implementing successful branding, marketing, digital marketing and media strategies. During Meredith's tenure with SM&W, she has established global marketing, branding, and communications strategies. In 2016 Meredith was awarded the Principal of the Year by the Society of Marketing Professional Services NY Chapter.
Promoted to 

Associate Principal
Tom Edge | Associate Principal
Audiovisual | Washington, DCTom joined SM&W in 2008 and has 25 years of experience designing AV systems for government, higher education and corporate clients. Tom has taken a leadership role in our Washington DC office where he leads the AV effort. He is a technical resource for the AV team at SM&W; his effective communication style coupled with his technical expertise make him highly sought after by our clients.
Tracie Ferguson | Associate Principal
Acoustics | San Francisco, CATracie brings over 20 years of experience in noise and vibration control, architectural acoustics, environmental acoustics, and project management on a variety of project types including multi-family residential, hospitality, museums, performing art venues, and convention centers. She is adept at meeting our clients' needs and is a well-respected project manager.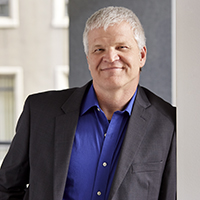 Promoted to Senior Associate
Richard AndersonInformation Technology
San Francisco, CA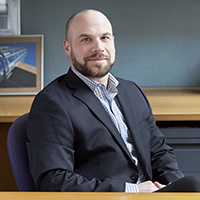 Promoted to Senior Associate
Steven Sorrenti
Security Technical Lead
New York, NY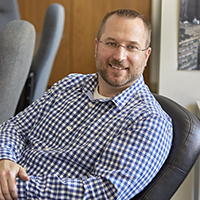 Promoted to Senior Consultant
Bryan BooneSecurity
Chicago, IL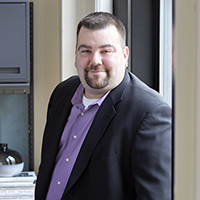 Promoted to Senior Consultant
David Goetz
Security
New York, NY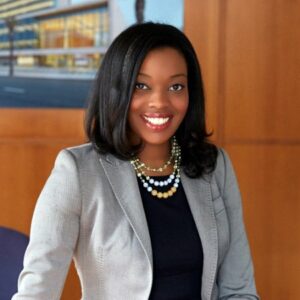 Promoted to Senior Consultant
Olivia Sonia FarquharsonDigital Marketing
New York, NY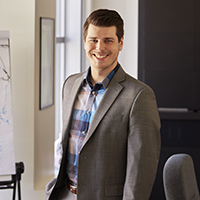 Promoted to Associate
Jonathan Owens
Audiovisual
Chicago, IL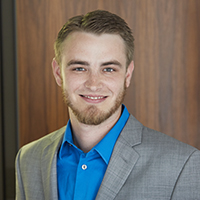 Promoted to Consultant
Cory Drake
Information Technology
Houston, TX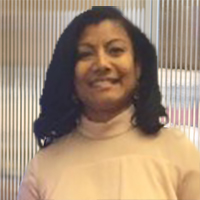 Promoted to Lead
Project Coordinator
New York, NY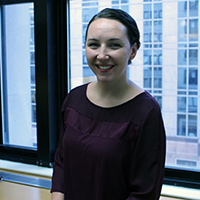 Promoted to
Project Coordinator
New York, NY