SM&W Announces Retirement of AV Pioneer Mark Alspach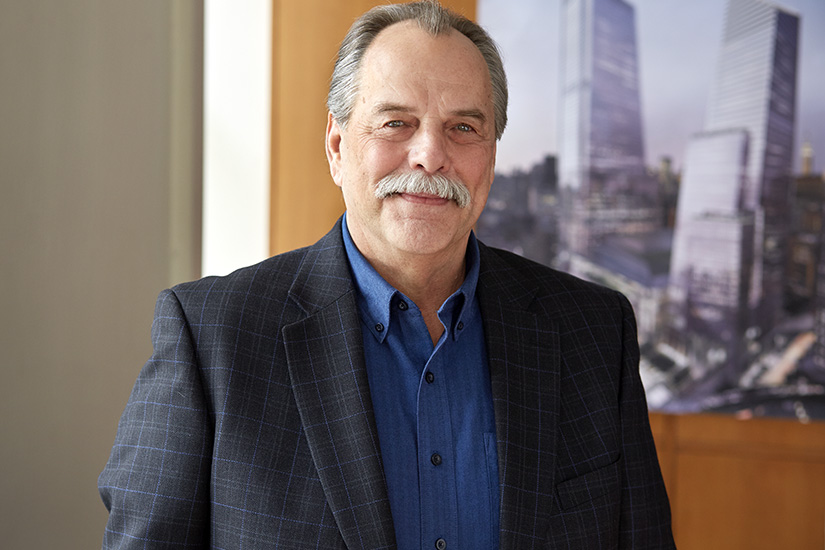 SM&W announces that Mark Alspach, Principal and Global AV Discipline Leader, will retire, effective October 31, 2017. Mark Peterson, unified communication & collaboration specialist and the leader of our corporate practice area, will take over the AV discipline leadership role.
Mark Alspach joined SM&W in April 2001. His career in audiovisual began over 40 years ago when he worked in cable television as a student at Lafayette College. Mr. Alspach's interest in large screen video display launched his career; he worked for Kloss Video Corporation, the legendary US manufacturer of the NovaBeam projection television. Later, he founded and operated Raster Displays, Inc. and began selling, installing and servicing projection television systems in homes and businesses. When the first personal computers were introduced, Mr. Alspach was a pioneer in the modification of projection televisions for the display of computer generated images. His customers included industry titans Ernst & Young, IBM, AT&T, and the US Navy.
In the 1980's, as new audio and video products began to pervade the business world, it became obvious that there was a need for control systems to facilitate the operation of these devices. Mr. Alspach developed micro-controller-based products that tied these devices together and presented a high-level, intuitive user interface.
A trip down memory lane (click to enlarge photos)
"I feel honored to have worked with Mark for all these years. His innovation and dedication to SM&W and the audiovisual industry has been impressive," said Tom Shen, CEO and President. "I wish Mark and his family the very best, and I am confident the industry will continue to benefit from his valued thought leadership."
"When we finished the AT&T NOC project," said Steve Emspak, Partner, "I knew we needed the knowledge Mark had – not just about the model of a projector, but the knowledge of why and how that projector (or any other electronic device) would work. His knowledge was key to SM&W advancing audiovisual technology."
"I wouldn't shortchange what I learned working with the people and companies that came before SM&W," said Mr. Alspach. "but Fred Shen by far crystalized my view and vision of what work life should be. The level of commitment he inspired was quite astounding."
SM&W honored Mark Alspach for his contributions at a farewell reception on October 25th. We all wish Mark the very best.