What's Next?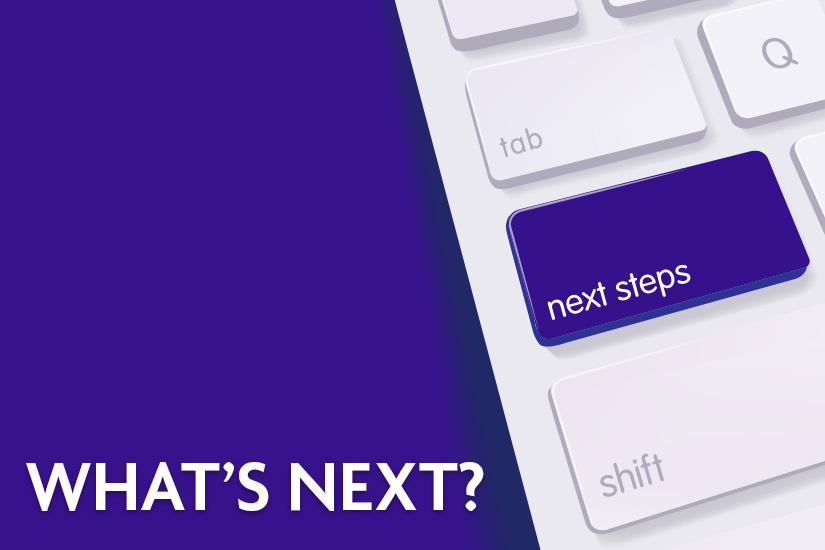 On Tuesday, December 8, 2020, SM&W hosted a webinar titled "What's Next". The webinar consisted of an in-depth discussion with five panelists on industry design trends including, remote workforces, virtual environments, trends occurring in response to COVID, touchless technologies and environments, and of course, what's next; followed by a breakout room session in which attendees could have more intimate discussions about these trends. Keep reading for a recap.
Everyone is aware of COVID-19's profound impact on the world. It has forced huge demands for adaptation and innovation, and it is clear that this impact will leave a permanent mark on every industry. Remote virtual environments have become the new norm, and with that, innovative ways to make it seem as normal as possible, with ease for each user. It is always difficult to predict what is next for our everchanging industries and technologies, but see what our experts had to say:
Remote Workforces & Other Virtual Environments
Although remote workforces and other virtual environments are not new, they have continuously been improved and updated so that user experiences are as normal as possible. In any situation where you communicate virtually, it's important to be aware of any background noise surrounding you. Microphones have a heightened sensitivity that is much higher than our ears. This means that background noise get picked up and can distract your listeners. Acoustics have gone back to the basics, reducing those echoes that would have been picked up by microphones. IT and AV equipment have also gone back to the basics. Productivity and workflow have become dependent on a reliable infrastructure and bandwidth. Creating a strategy and predicting the future as best as possible helps prevent and reduce any impacts on workflow. Each market is moving at different rates, so it has become crucial to revisit the standards of each client, creating a plan that ensures we are incorporating the performance of tomorrow's technology. And security hasn't become any less important. Shifting the workplace to another location shifts the risk with it. Every worker has different circumstances in their home office, so it has become difficult to discover what risks they're dealing with and how to mitigate.
COVID Response Design Trends
With the virus spreading so quickly, hospitals have started to repurpose spaces, be inventive, and repurpose a lot of technology. So, going forward, spaces will start to be made flexible for any need demanded. A lot of spaces are being used in a way that they weren't originally intended for and hospital beds are tightly spaced in hospitals and field hospitals. These circumstances have caused little to no speech privacy, which raises concern regarding HIPAA regulations. We all understand that disinfecting healthcare spaces is paramount, but the hard surfaces that make for easy cleaning increase echoes.  Additionally, technology is changing rapidly, the challenge is keeping up; figuring out what is coming next and how to prepare for it. Infrastructure will also need to be made flexible so that these new technologies can be accommodated. A lot of the new technologies might allow in-office meeting spaces to be similar to a Zoom meeting, making collaboration and meetings convenient and easy to adopt.
Touchless Technologies & Environments
A lot of the trends discussed are expected to push for touchless technology and environments. There has been a great deal of connectivity and capacity demands along with infrastructure that is able to adapt to these demands. Edge computing has become so popular since it operates in such a close proximity to the end user, that it is expected to take over 25 – 50 billion connected devices by 2022. Additionally, telemedicine has started to become a norm in hopes to prevent any spread of the virus and alleviate demands on hospital or emergency services. This may look like a tablet on wheels in which patients have the ability to talk to their physicians, caregivers, family or friends virtually. However, telemedicine needs space to operate as well so the challenge has become how to fit it into infrastructure. There has also been a push for ease of use in the security sector. Temperature scanning and security systems with the same ease of unlocking a smartphone have been discussed at great length. However, the CDC has questioned how effective this technology would be, raising the challenge of designing systems that balance effective solutions and ease of use.
Breakout Rooms Discuss What's Next
The general consensus from each breakout room is that technology in our world has changed, and it is not going back. There are expected changes within workspaces, hospitals, education, and residential sectors such as a more institutional approach to collaboration spaces, and sensors for touchless technologies that help with monitoring social distancing.
So, what's next? Adaptability within architecture and infrastructure. As business and healthcare continues to be done virtually, Zoom and other virtual collaboration tools will start to be utilized more. There has also been a big push for manufacturers to conform to LEED and WELL accreditation. Each new idea will be focused on the experience, its aesthetic, and the products that support it. There are raised concerns about privacy issues and general data protection, however, analytics and deep-thinking will help monitor them in addition to social distancing and spacing once people start to return to workspaces. Technology will always continue to change and improve to accommodate, and often precede the world we live in; and everyone is eager and ready to move forward and change alongside it.
Authors