CES2019 Takeaway: The Samsung Wall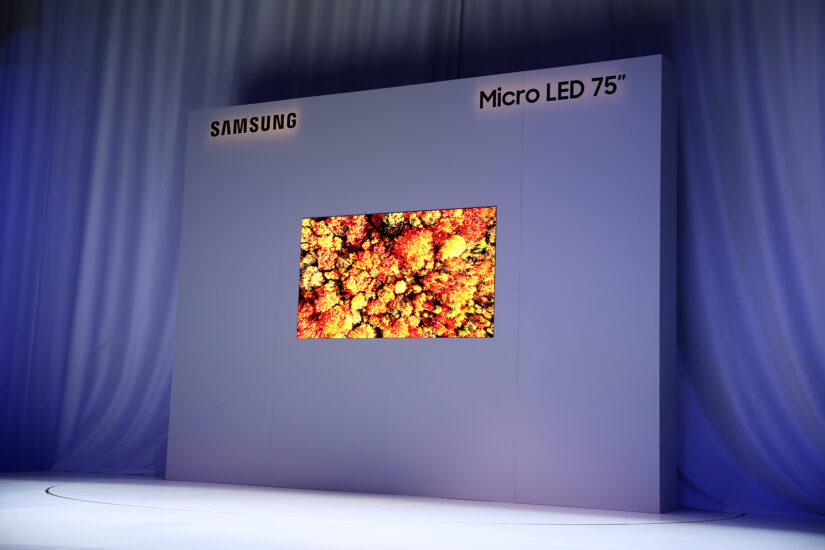 While there were multiple innovative displays shown at CES2019, perhaps the most interesting is the Samsung 75" 4K Micro LED display.
According to Samsung in a January 7, 2019 release, the display features "leading-edge self-emissive technology and modular capabilities, Samsung's Micro LED displays deliver unparalleled picture quality, versatility and design. These transformative TV displays are made up of individual modules of self-emissive Micro LEDs, featuring millions of inorganic red, green and blue microscopic LED chips that emit their own light to produce brilliant colors on screen – delivering unmatched picture quality that surpasses any display technology currently available on the market."
While the competing OLED technology supported by LG and others also has some compelling features, Micro LED has the advantage of modular construction, thereby allowing flexibility in both screen size and aspect ratio. Modular construction also provides opportunities for service/repair. In addition, it is entirely bezel-free and does not have the same risk of image retention (typically called "burn-in") that OLED does.
The future of display seems to belong to emissive technologies. It will be interesting to see which technologies prevail.
Image credit: Samsung Newroom's Media Library
Authors