How To Remain Collaborative While Remote: A Web Conferencing Product Comparison
As we find ourselves shifting to a remote workforce in the U.S., SM&W's Mark Peterson (@collabspaceguru) compares collaborative web conferencing products.
A lot of our clients ask us what type of collaboration tool they should use. The short of it? Use all of them. Coming from a multidisciplinary company, my approach to everything is typically collaborate whenever, wherever, and however.
When selecting collaboration tools for your firm, its important to keep the following things in mind:
What are you using this product for?
Is this for internal or external collaboration?
Does it necessitate formal or informal collaboration?
The User Experience
Will it be consistent?
Can you share content?
Can you be seen, heard, and hear others?
How do you connect?
How do you share, schedule, and find meetings?
Asynchronous vs Synchronous Collaboration
Is there a need to collaborate at the same time in real time or is this something that develops over a longer period of time? Maybe you need both for your working environment, for different reasons and projects.
I made a quick chart comparing Skype for Business, Microsoft Teams, and Zoom to each other. Utilize this as you think about how your team is currently working together, and how these collaborative tools might help you succeed in this remote era.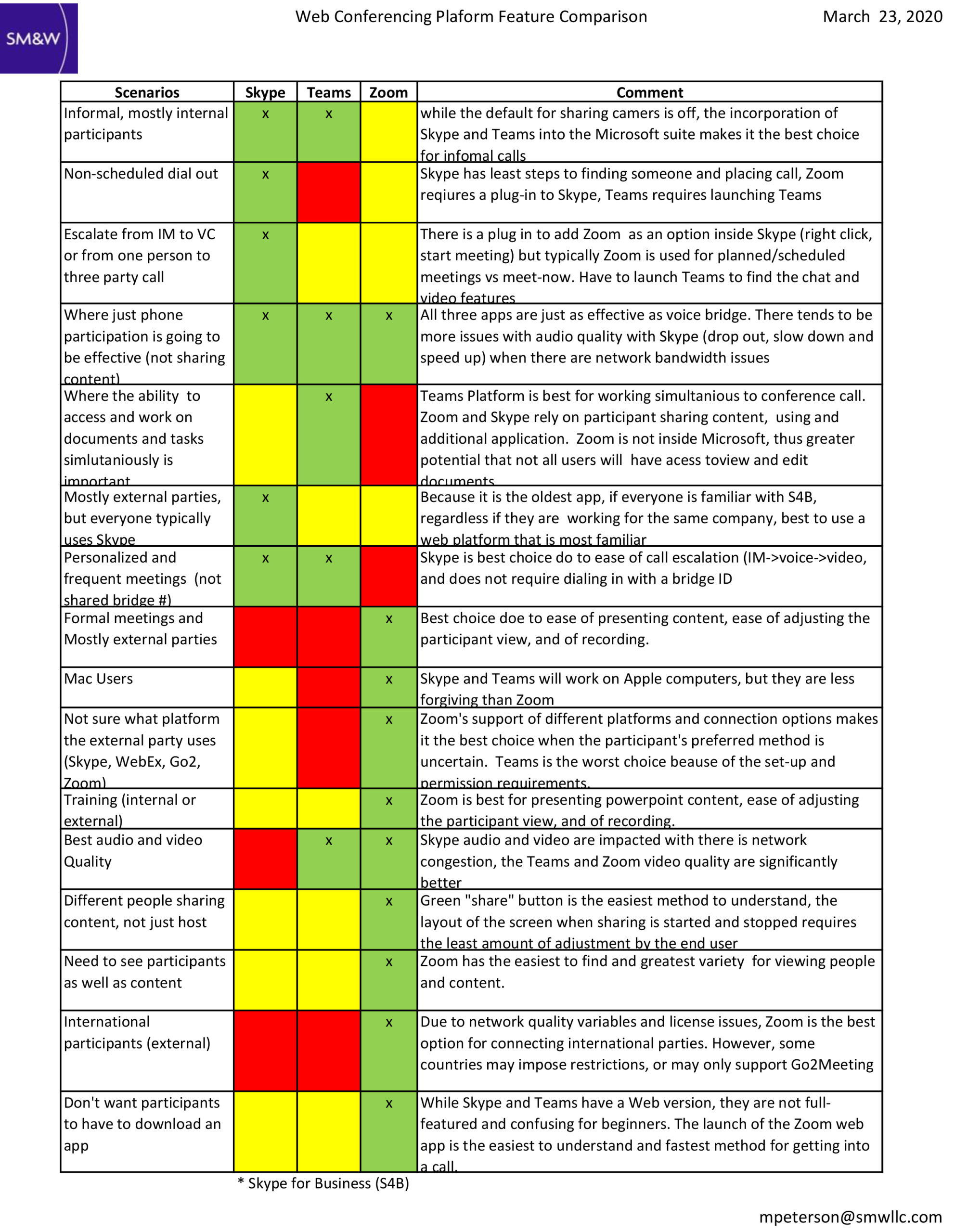 Still unsure how to navigate the working from home structure for your team? Be sure to tune in to IMCCA's 2020 Pandemic Support Page. Myself and many other industry experts meet regularly to provide virtual education, support, and entertainment during the COVID-19 pandemic. Our latest session tackles advice for the remote worker.
Stay engaged, and stay safe out there!