Steve Emspak Honored with NSCA Founder's Award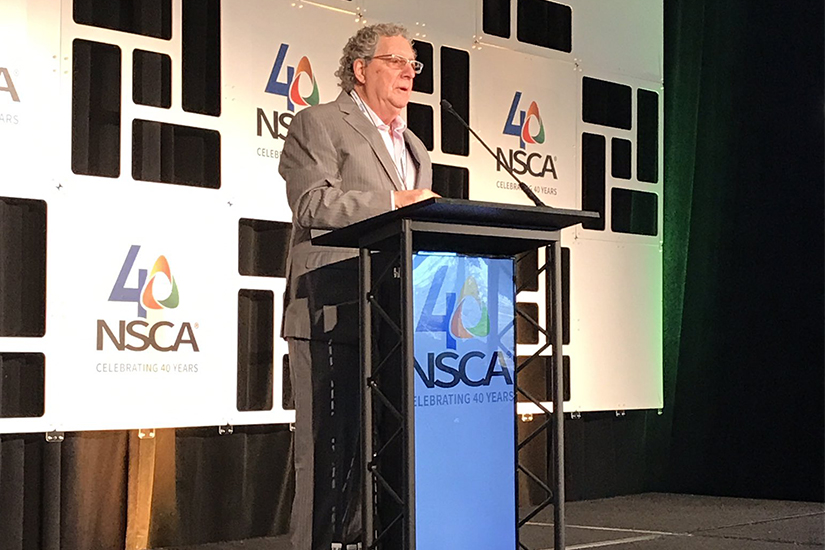 Steve Emspak, SM&W Partner and an National Systems Contractors Association (NSCA) Education Foundation Board of Directors Member, was recently honored with the NSCA Founder's Award at the Business & Leadership Conference in Irving, TX on February 28, 2020.
Steve Emspak joined SM&W in 1988, and has since been exposed to every facet of our consulting design practice. With over 40 years of experience in the AV design world, Steve focuses on the conceptualization and team management of some of SM&W's most complex projects. In addition to supporting SM&W, he supports the AV industries in a multitude of ways through various organizations and associations. As a member of the NSCA Education Foundation Board of Directors, Steve has been a driving force behind fundraising efforts for the Foundation for 15 years, where he leads annual concerts with his band, the Drunk Uncles.
NSCA's Founders Award strives to recognize individuals committed to ongoing training and education for those in the AV community. Per NSCA: "Steve Emspak has worked tirelessly for many years as a fundraiser and board member for the NSCA Education Foundation," Chuck Wilson said. "He truly values the mission, and his contributions will leave a lasting mark on the industry."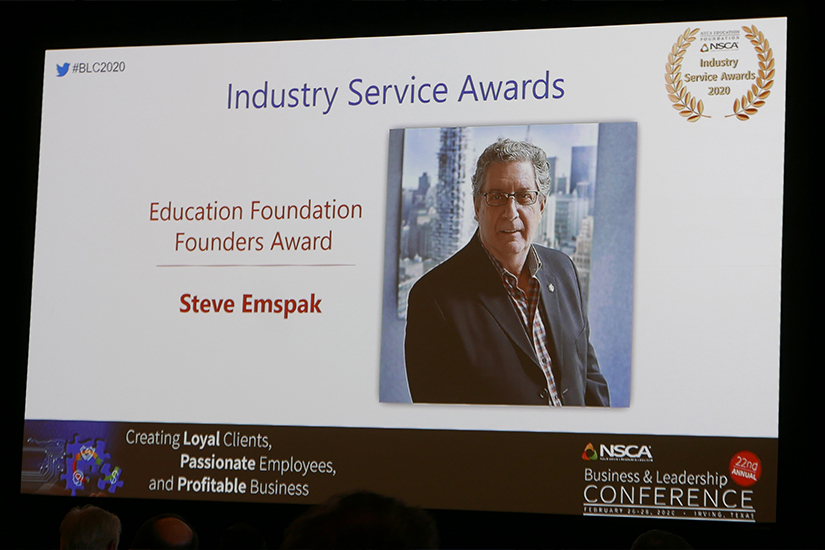 "I'm honored and humbled to receive this award," Emspak added. "Finding NSCA, an organization that truly cares about their constituents, has been an incredible discovery. Over my many years in the industry, finding a place within that organization where I felt I could make a difference has been an extremely rewarding and gratifying experience."
About The National Systems Contractors Association:
NSCA is the leading not-for-profit association representing the commercial electronic systems industry. The National Systems Contractors Association is a powerful advocate of all who work within the low-voltage industry, including systems contractors/integrators, product manufacturers, consultants, sales representatives, architects, specifying engineers and other allied professionals. Read more here