SM&W Denver Announces New Office Location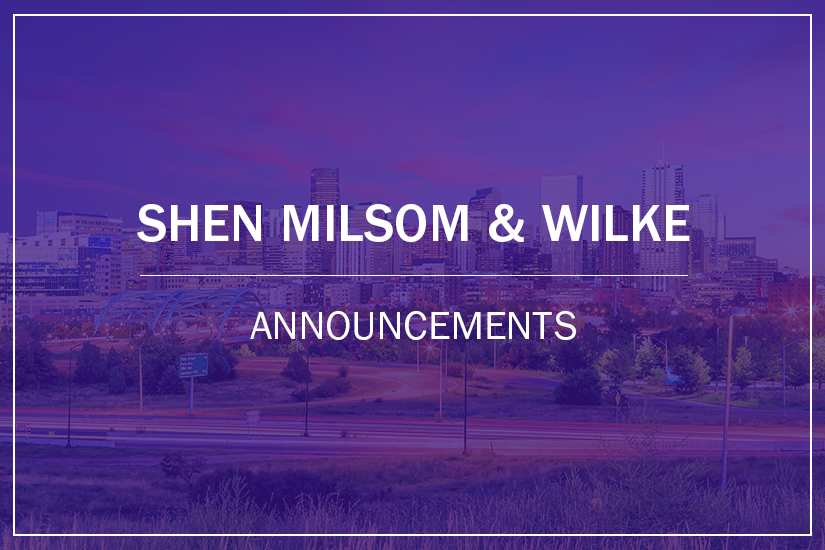 SM&W's core purpose is to provide guidance and creative technology solutions to make the places we work, play, and live more functional, safe, and welcoming. To continue our growth and innovation, we have moved our Denver office to 1801 Wewatta Street, Floor 11, Denver, Colorado. To better embrace a hybrid work environment, SM&W Denver's new office will be a Serendipity Labs coworking space conveniently located in downtown Denver.
Office Director Jerome Smith states: "SM&W Denver is excited to announce our new office location at 1801 Wewatta. The new office will allow the agility that is required in a modern workspace to facilitate a hybrid balance of remote and office work, as well as foster the ability for valuable in-person collaboration."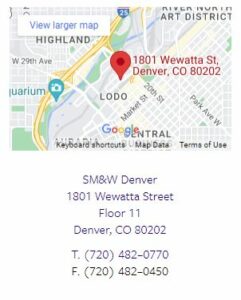 Senior Associate Kristin Salenger adds "we are excited to shift our workspace to someplace new and dynamic! Our new co-working office will provide us with a magnitude of environments to work in. From large meeting spaces to more individual workspaces for heads-down work, we are gaining the much-needed flexibility for our team's day-to-day interactions in this hybrid world."
About SM&W
Shen Milsom & Wilke was started in 1986 and has grown to become an international company with a worldwide staff of over 230. We have a legacy of creating innovative user experiences, pushing the boundaries of possibilities, and making sure those we partner with succeed. Looking forward, we'll hold true to our values and the culture that makes us SM&W.