What's New with Digital Signage?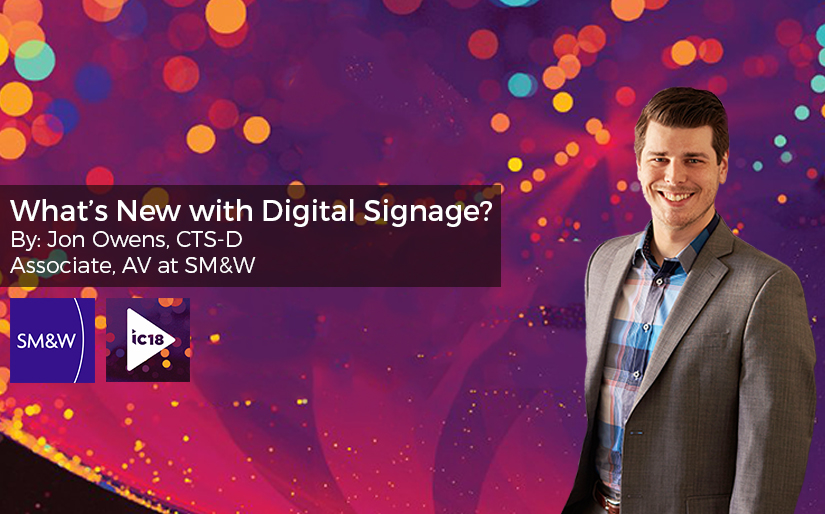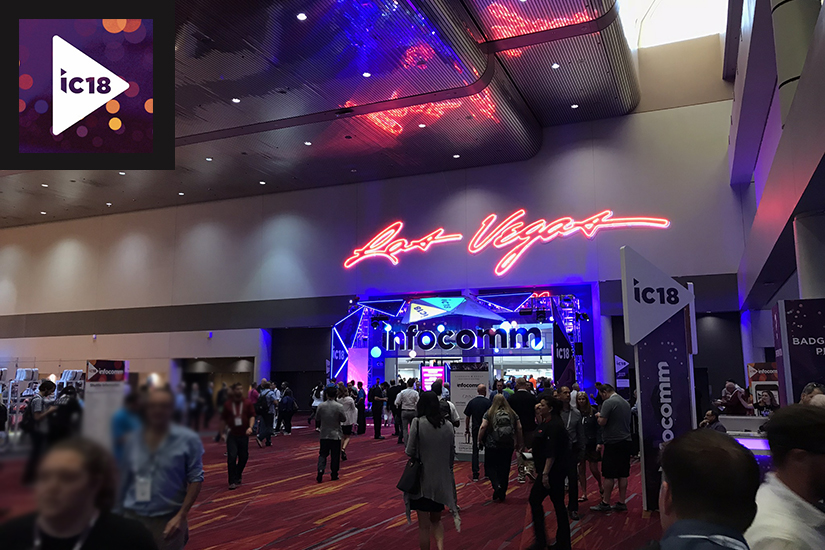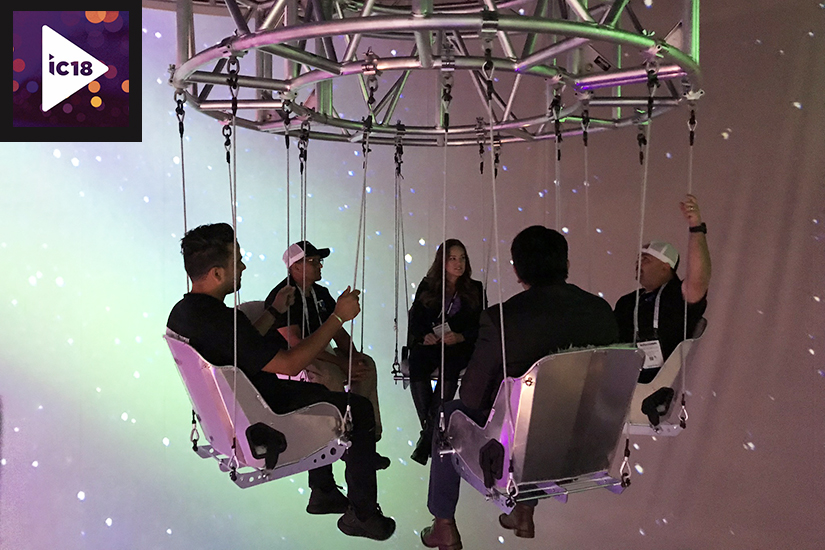 Reading the title you may find yourself thinking, "what could possibly be new with digital signage?" It's an area that doesn't seem to change all that much. This year at InfoComm the advancements in digital signage were more indirect; with some interesting equipment to help improve the signage space. Below, Jon Owens gives us insight on A/V trends, and new technology in digital signage.
Signage for UHD, 4K, and HDR:
Digital signage has always been about attracting the attention of the passerby. In order to do that signage providers need to adapt the latest technologies. This includes higher resolutions and dynamic range. As these resolutions increase we need to closely look at the distance at which passersby will be attracted. With the new AVIXA standard DISCAS, viewing distance doesn't just take display height into account; but also resolution, text height, arc-minutes from the eye to content, and other factors that are important for properly sizing high resolution displays. If we are going to design high resolution HDR signage systems to attract the customer, we need to make sure the customer can see the wow-factor (not just the content) at the right distance.
Eye Catching Display Technologies:
Mirrored and transparent displays are not new to the show this year, but they have been gaining a bigger awareness in the market. Since they debuted Samsung is now showing these technologies in their public booth section. You no longer need a private pass to see them in action. LG has also released their own transparent OLED display. While not quite as transparent as the Samsung version, it's still good to see some competition arise to help this technology gain traction. LG also showed some creative mounting options for their frameless OLED panels. They showed them mounted in a curving and bending video-wall installation that was really cool to see.
Similar to last year the show continued down the path of having more small pixel pitch LED walls than flat panel displays. This year manufacturers were showing off 8k resolution LED walls with HDR content. Samsung, Sony, NEC, LG, and all the major players had a version of this. The displays looked stunning and hyper realistic, giving an almost 3D look to a 2D image because of the color, depth, and resolution.
A company on the sidelines of the floor, Transtech, had a neat product called iPoster. These are essentially pre-fabricated 1.9 and 2.5mm pitch LED panels. They have a frame that creates a 6mm bezel. You cannot create a bezel-less wall with these but given their plug-n-play functionality and various mounting options, they could have their uses. There were other companies with similar products, however Transtech's product was the best looking and shallowest.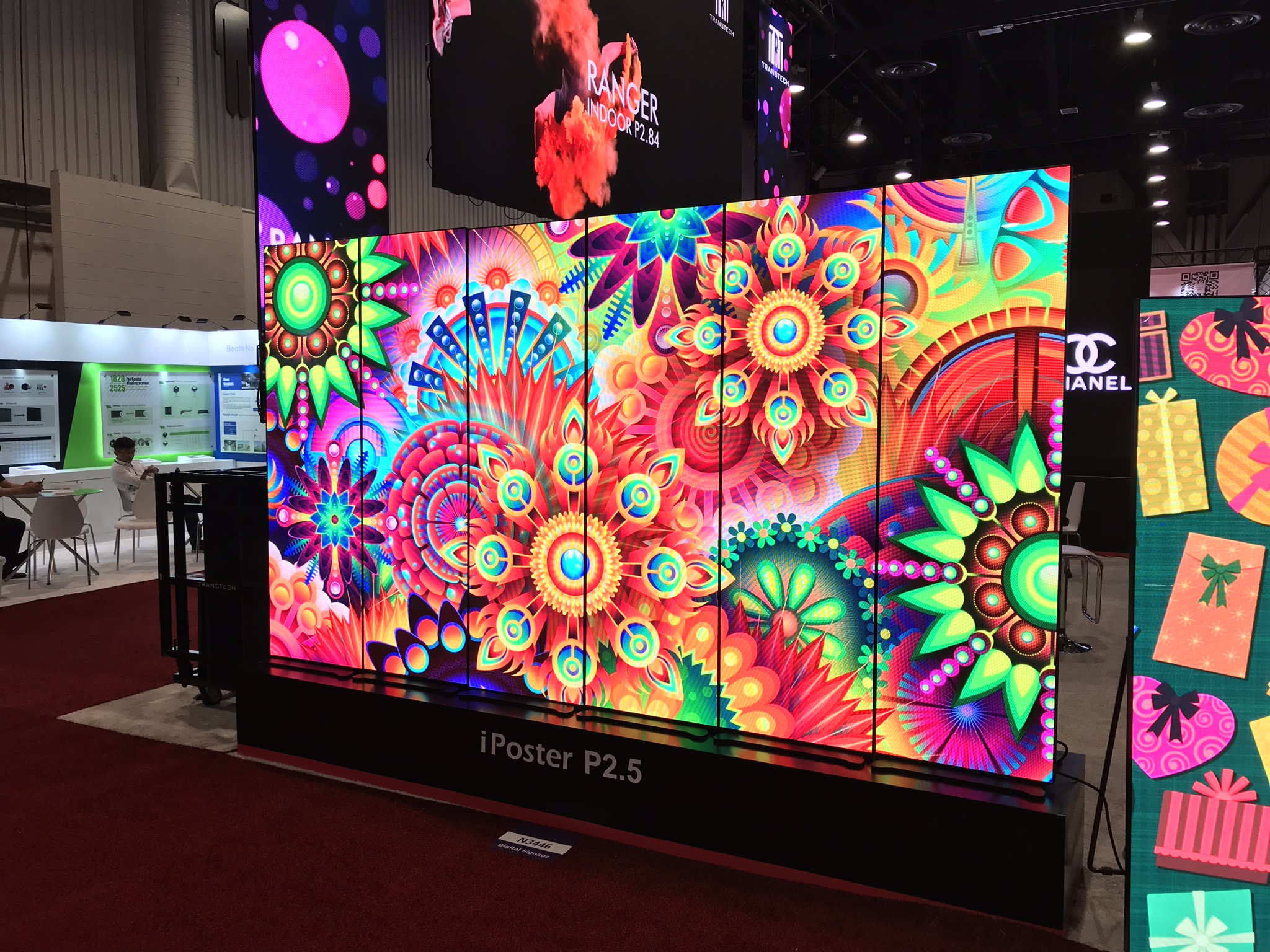 This product gets really interesting for its simplicity as it has a built-in signage player, can be chained to other displays, and can have content managed through a dedicated mobile app directly to the display's built in access point so content can be loaded and managed without the need for a network connection. Of course there is always the network route. Like the Spinetix players, the iPoster can be chained together to create a video wall for a single scaled piece of content without the need for a wall processor. Or each display can be used discreetly for individual pieces of content.
User Friendly Content Software and Hardware:
Another company on the edge of the floor called MVIX has a very user-friendly software for managing signage content. They have partnered with Brightsign to use their hardware but can load onto almost any signage platform. Their software is very similar to the Spinetix software with it being very intuitive for content management and creation.
Elo has also released a version of the touch displays with built in android devices. This makes it an all-in-one touch interactive signage bundle. The android device does not add any extra depth to the displays and is available from their small to large form factors. They also sell their android player as a separate device to add to other manufacturer screens for projects that may have Elo displays in some areas, and another manufacturer in other areas but still need the same signage experience.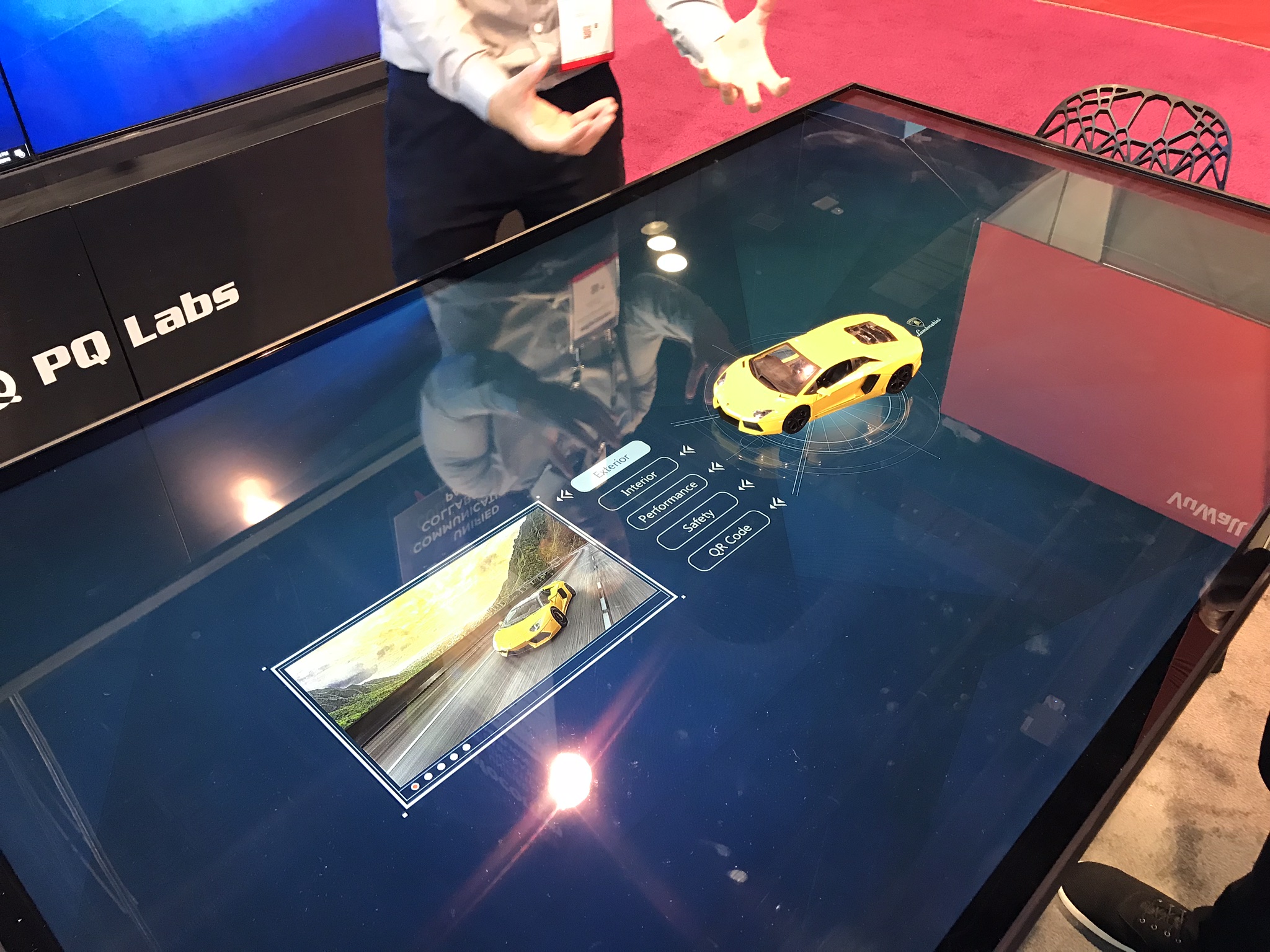 PQ Labs has released a competitor product to Multi-Taction. Similar to Multi-Taction, their product will recognize objects that are placed on the touch surface and launch interactive content. However, their product does not use QR codes with IR cameras behind the glass like Multi-Taction. Instead they use optical sensors around the bezel of the display. These sensors can read not only the object's shape, but color as well. To program the content into the system it requires capturing pictures of the object from multiple angles. Those pictures get loaded into the system, so the optical sensors can use those references to detect the object's shape and color. It worked very well on the show floor, but it would be interesting to see how far it can be pushed.
Click to learn more about Jon Owens
About InfoComm: InfoComm, North America's largest audiovisual trade show for creative and technical professionals, welcomed more than 44,000 attendees and had nearly 1,000 exhibitors.