SM&W To Exhibit At 2018 ASHE PDC Summit in Nashville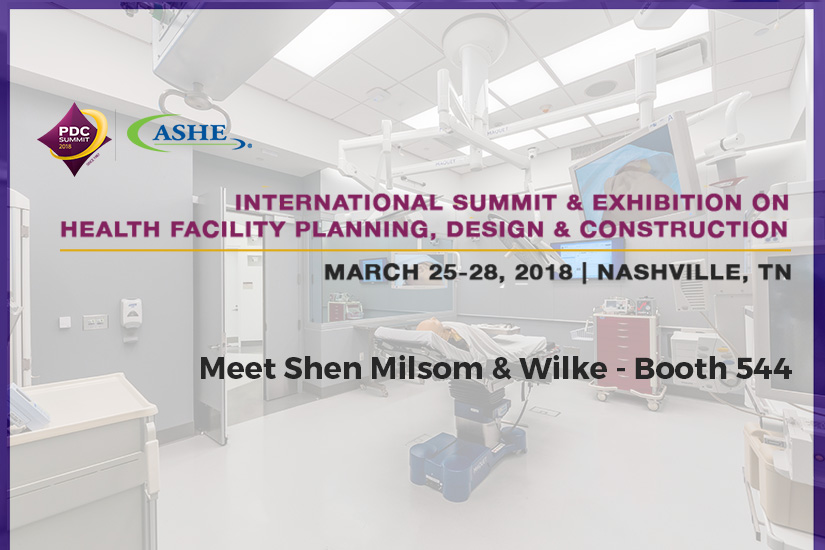 Meet Shen Milsom & Wilke in Booth 544 during the ASHE PDC Healthcare Summit in Nashville.
The ASHE PDC Summit, taking place March 25 – 28 in Nashville, TN is the premier healthcare event devoted to cutting-edge topics affecting the future of the healthcare built environment and presents thought-provoking research and presentations focusing on cross-team collaboration, PDC sustainability, designing for future generations, technology integration.
Schedule a meeting with SM&W's Medical Equipment Planners; and find out how we can help you attain successful design solutions for your healthcare projects.
Click Here to see the ASHE PDC Summit floor plan.  Search "Shen Milsom & Wilke" on the Exhibitors drop down list.