Brain Moores Speaks on Women in Healthcare Panel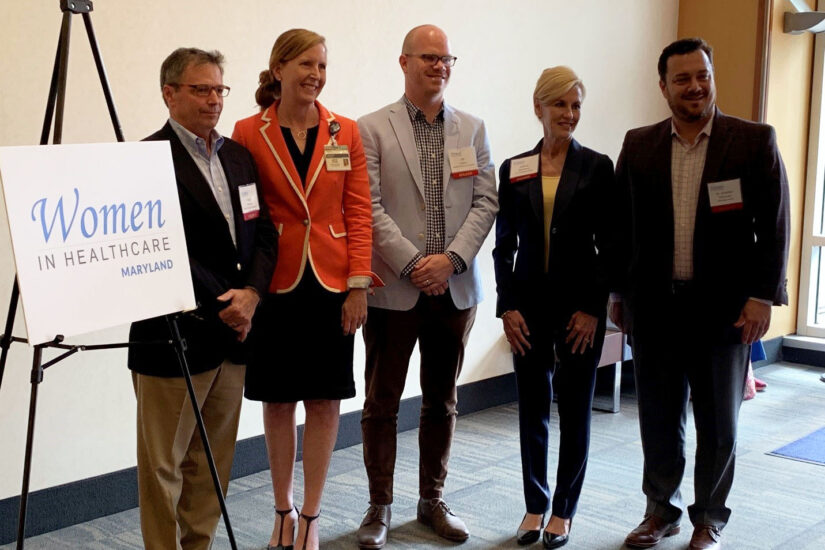 Brian Moores attended and spoke on a panel at Women in Healthcare's regional meeting on May 21, 2019. The event was focused on innovation in healthcare for regional change makers, risk takers, and catalysts. The panelists shared real-world insights into the latest areas of healthcare innovation happening at local health systems as well as what to expect in the future.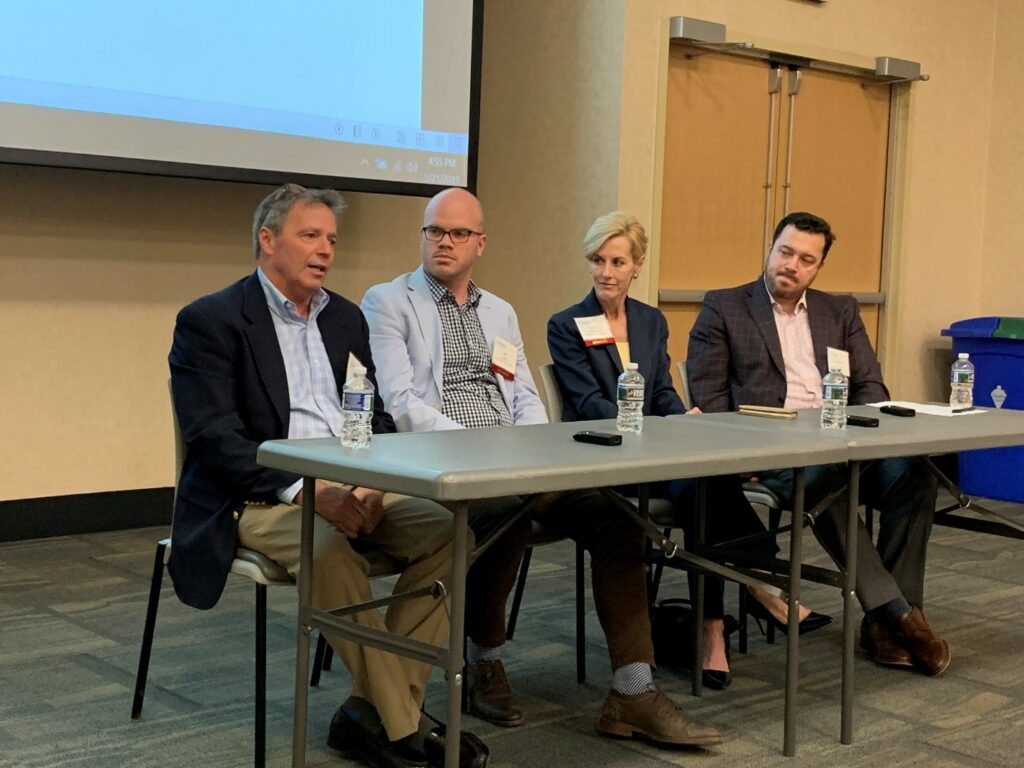 The event took place at Holy Cross Health in Silver Spring, MD, and was attended by nearly 50 healthcare industry professionals. Brian Moores was joined by Kristin Feliciano, Chief Strategy Officer of Holy Cross Health, Dr. Jonathan Thierman, Chief Medical Information Officer of Lifebridge Health, Jeff Collins, Director of Innovation Ventures & Administrative Director of MedStar Institute for Innovation, and Kathryn Whitmore, CEO & Founder of STS Consulting Group. The panel's topics ranged from 3D printing and Artificial Intelligence (AI) to technology and patient engagement.
Kristin Feliciano highlighted some ways that Holy Cross Health has been historically innovative while Kathyrn Whitmore helped attendees understand how healthcare analytics are essential for driving transformation. Brian Moores addressed how AI and the Internet of Things (IoT) will affect the way healthcare will be delivered in the future. Specifically, how a new approach to interdisciplinary workflow and staffing can now be more easily taught by using wall-mounted video cameras that have integral AI analytics, which can track the staff members and equipment in real-time.
In addition, the panel discussed the changes they each envision for patient engagement and patient experience in the next 5 to 10 years. This led to the discussion about how to clinical providers and support teams will be trained and how everyone, including patients, will keep up with the rapid pace of change. What does the future look like? According to Brian Moores, in terms of technology and infrastructure we anticipate the future of healthcare to be transformative with 5G.
About Women in Healthcare:
Women in Healthcare promotes the professional development of females in the healthcare industry through networking, education and mentorship. They provide content and platforms for industry-related trends, professional development and personal growth for women in administration, operations and facilities. SM&W is proud to be involved with this organization, with SM&W DC's Robyne Hamilton serving as the DC Chapter's Programs Co-Chair.
Click here to learn more about WIC