Highlights from InfoComm 2021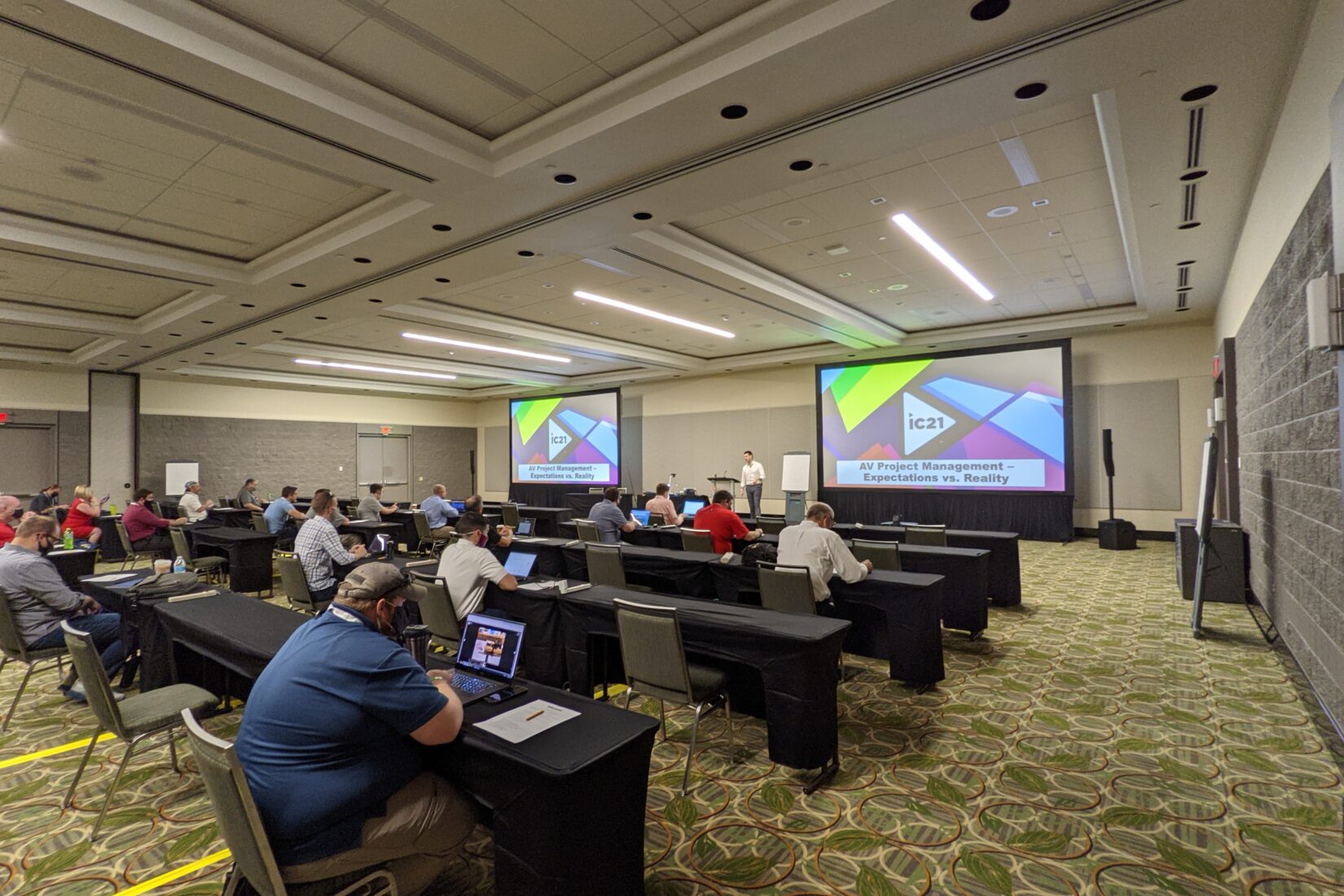 This year's InfoComm was a success despite the lower attendance rate and ongoing pandemic restrictions. Perhaps, the success was due to the smaller turnout, which led to more quality time to spend with one another. The innovations on display made it clear that each manufacturer is evolving with the times and is developing newer technologies to meet the changing ecosystem and hybrid paradigms. Some of our highlights include:
Unilumin shared a booth with Panasonic and demonstrated their version of VR studio technology. The DV-Led manufacturer partnered with Panasonic to demonstrate a broadcast camera trolly.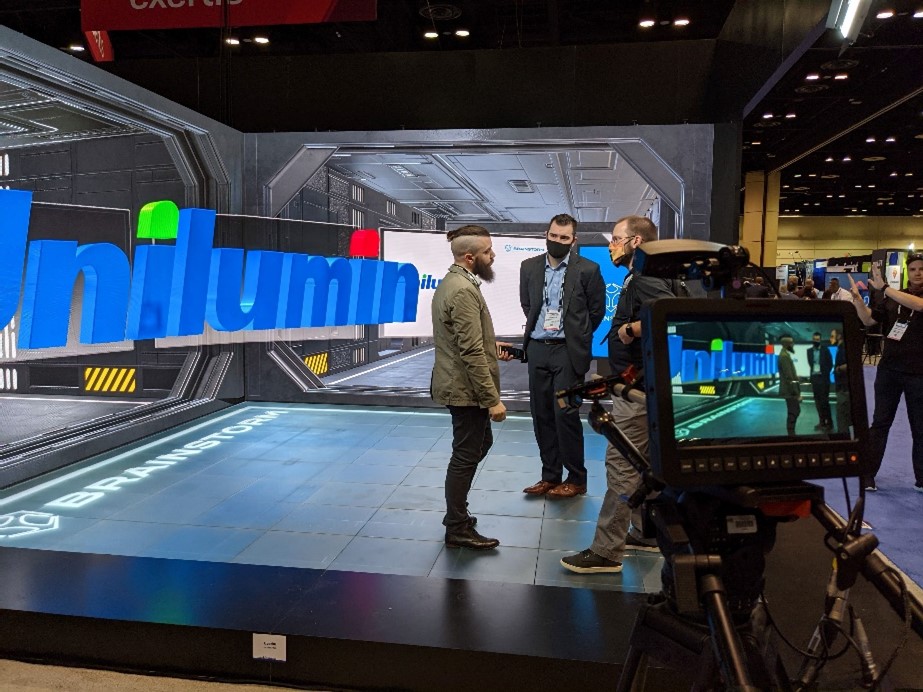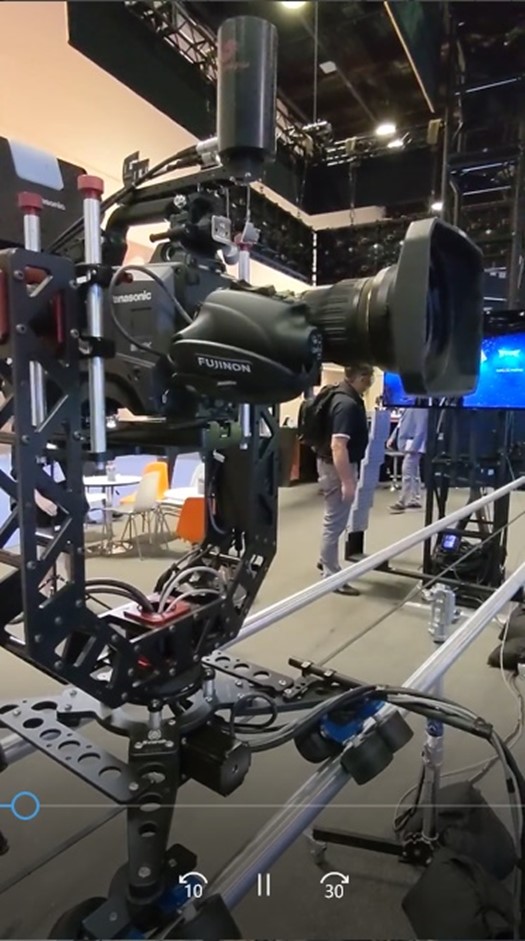 Lightware's switch from USB-C input and 3.1 to HDMI 2.0 and Dante transport was a highlight of the show because it addresses the discrepancies between cameras connecting at 3.1 and Bring Your Own Device (BYOD) typically at 2.0. The switch was quick and the open architecture is compatible with supports any control system. Lightware does not make transport products that fit into wall or floor boxes.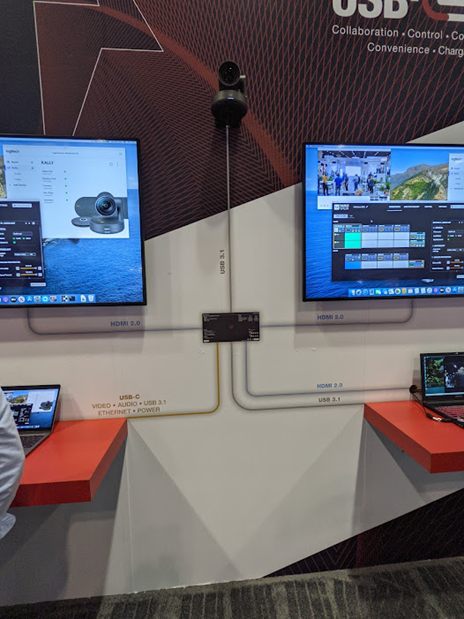 Igloo makes image mapping software that can be combined with off-the-shelf display technology such as short throw projectors. Igloo's focus is on temporary spaces, yet their demonstration of a 10' x 20' meeting room with Zoom camera was impressive; particularly the ease of recalling and sharing content. With the right projectors, the content can be touch-enabled.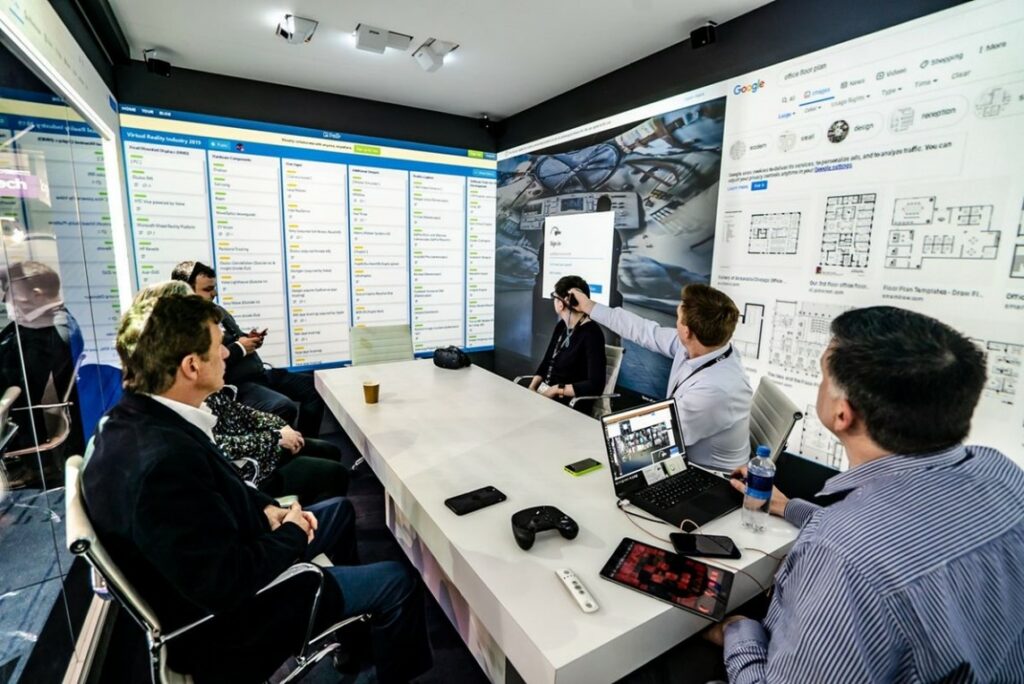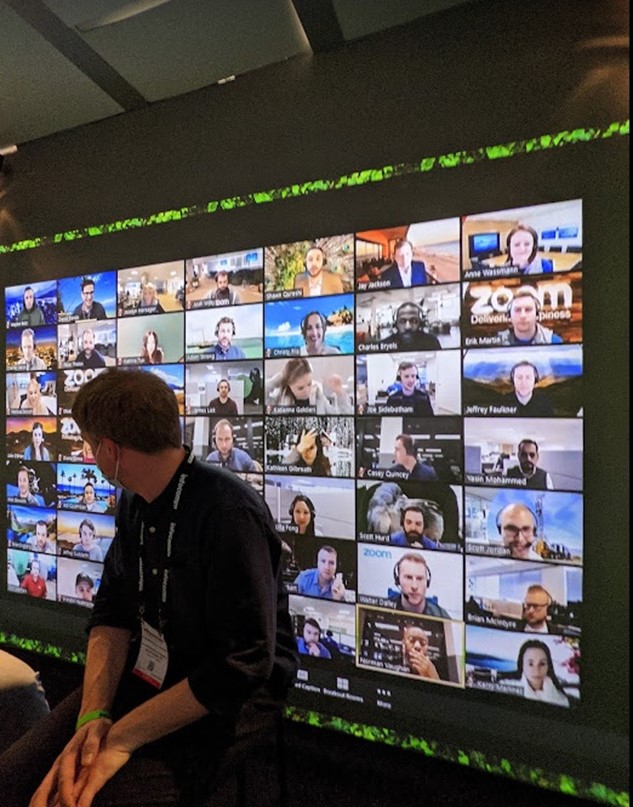 ModusVR provides a software platform that allows AV designers to layout spaces and communicate critical decisions to the client, including sightlines. A highlight was their visualization of microphone coverage and challenges like reverberation.
The new T-UP mount for 75" – 100" displays is both easier to install and provides greater access for service.
Sharp/NEC announced their PA804UL  3LCD video projector. It is noteworthy due to the engineering of the housing. It seals the lens which avoids dust, reduces noise, and extends life. While native WUXGA, this projector supports 4K, 7500 ANSI, motorized zoom lens all in a 24 pound. box.
The MPS is a motorized teleprompter that can unfold and raise to 82". The unit collapses down to a 20" base so it can be out of view when not used. The reflected surface is typically used for text, but the reflection can support other images, and could support confidence monitor scenarios.
The demonstration of the L-ISA II processor for large venue performance spaces was noteworthy, particularly due to its ability to use objects to make it easier to layout speakers. Additionally, it can use smaller speakers to achieve significantly better coverage than traditional array layouts.
The Zavus Active Matrix Mini-LED was noteworthy because it demonstrated their camera embedded inside an LED tile. While the output of the camera was not ideal, some of the artifacts could have been attributed to the bright displays opposite the booth.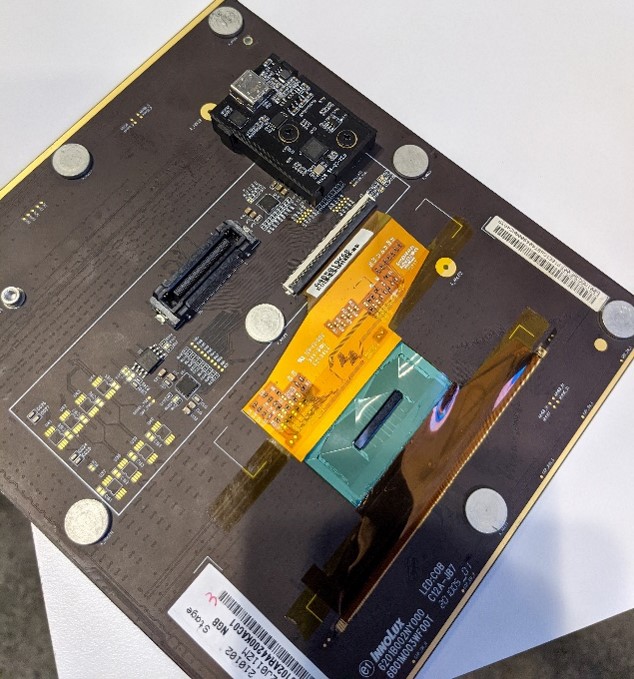 Biamp was not at the show, but SM&W visited their headquarters the following week. Biamp announced a new video bar called Parle VBC2500. It has a 4K tracking camera and beam tracking microphones. Biamp says they have all parts on hand to ship in January, but this product is not yet certified by Zoom. SM&W met the product team and was impressed with the amount of engineering that went into this product.
Biamp Launch 2.0 is their automatic tuning software. The new version provides a report on the physical attributes of the room, such as reverberance and a score card on how well the system will perform. The diagnostics and tuning only works if all products are Biamp.
Biamp acquired a Norwegian control system manufacturer and plans to introduce their first button and touch panels into their product offering under the name Apprimo.
Biamp's SCR-10 is their new huddle room interface Room PCs running web conferencing and auto-switching Bring-your own device.
Planar was not at the show either, but SM&W visited their headquarters the following week. Their 100″ Ultra-Res X display is combines a competitive size, resolution, brightness, and 7/24 performance. It will begin shipping in March. Planar also announced their Luxe MicroLED pre-packaged solutions (108" – 217" diagonal), expect to see this company to leverage these pre-packaged solutions when they introduce additional features and innovations. Planar also indicated they are going to increase their focus on providing professional installation services.
IHSE debuted a new line of switchers geared towards Esports. Modular slot-based switchers which are capable of handling high frame rates up to 260FPS and resolutions. They have copper and fiber modules. Switchers also handle all KVM for gaming computers.
This Australian speaker company makes plane wave array speakers 81 drivers that are steerable to achieve 2-degree narrow bands. All steering is done through their app using augmented reality and the LiDAR scanner on Apple devices. The speakers had great sound and an innovative way to dial in the steering for the arrays. They are intended for live sound set up right now, but EDC Acoustics is working on Revit imports for better design planning. Currently you can simulate direct speaker coverage in a room by using headphones. This will help with dialing in coverage beams, though it doesn't take room acoustics into account.
Wyrestorm introduced HDMI switchers that can handle HDMI 2.1 8k at 60FPS. It achieves this using their fiber optic HDMI cables.
Authors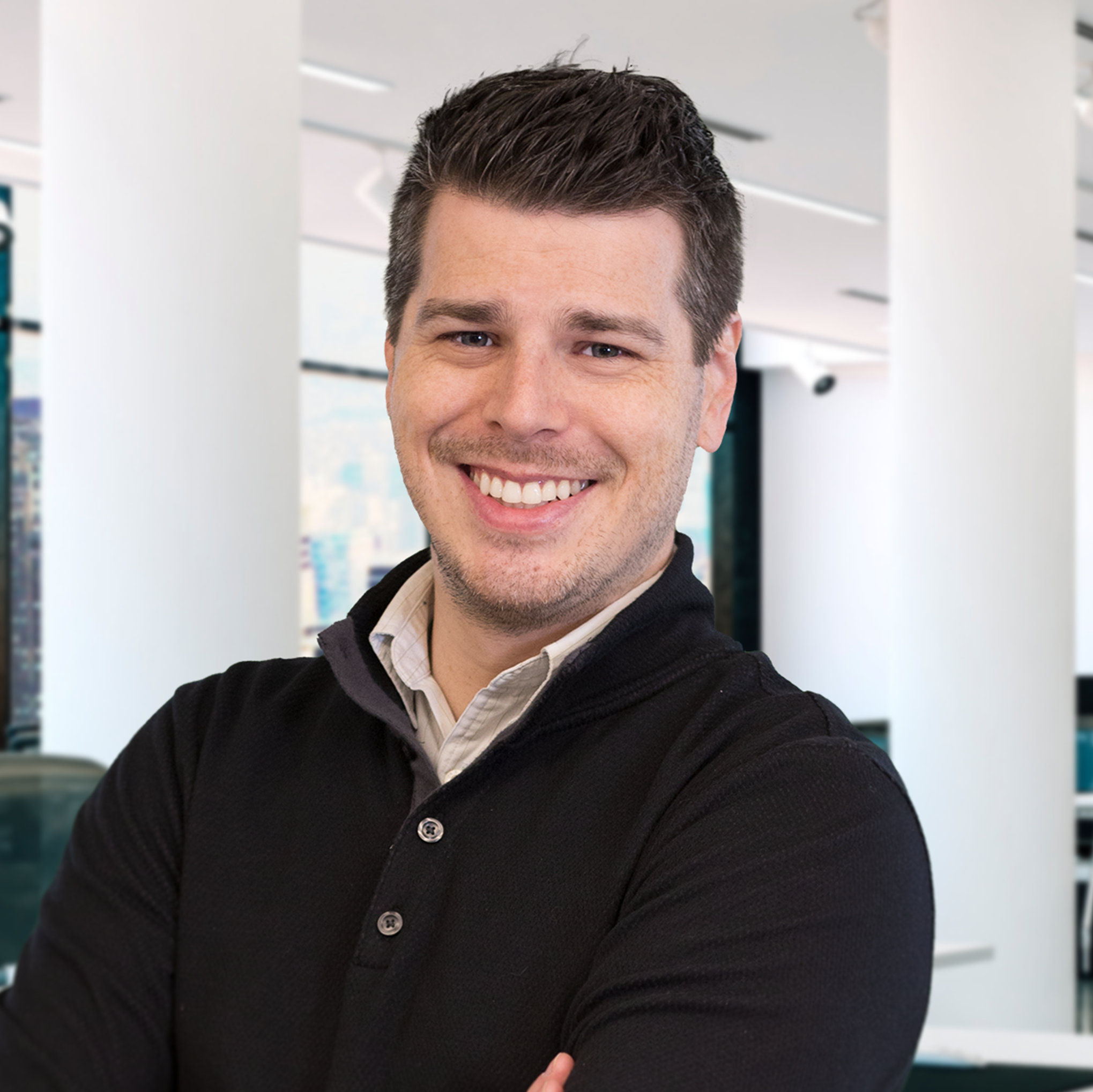 Jonathan Owens, CTS-D
Senior Associate
Audiovisual
Chicago