SM&W Launches New Live Event Series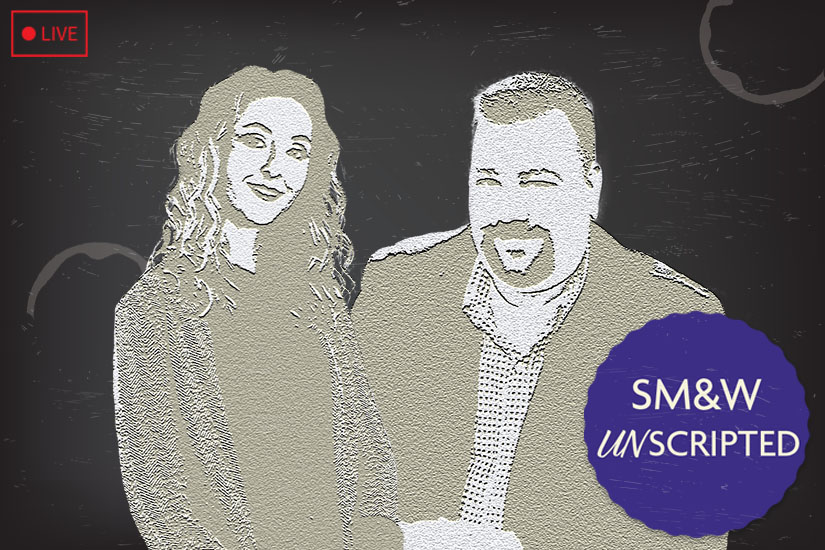 Shen Milsom & Wilke is pleased to announce the launch of a new live event series, titled "SM&W Unscripted." Hosted by SM&W's Stacey Dahmm and David Goetz, this new monthly series will serve as a platform for those in the AEC space to have quick, candid conversations with peers. On the last Friday of each month, Stacey and David will meet to discuss various topics relevant to the AEC Industry.
Each event will be 35 minutes, maximum, and center around a topic of the month. Dahmm adds "At a time when we're on calls and educational sessions all day, and it's easy to get overwhelmed with virtual events, we felt it important to create something different: a space for open dialogues that reflect the world where we do business – while keeping it short and sweet." For those looking to connect and have candid conversations, SM&W welcomes you to join SM&W Unscripted every month.
"We are inspired every day by our colleagues in the AEC community. What better way to learn from one another and truly connect with those people we respect than to meet up and talk it out? This is not meant to be a webinar or another lunch and learn, but an intimate conversation with our peers and clients," says Goetz.
SM&W Unscripted will host its first ever session on Friday, March 26th at 11:00 AM (EST). In this first session, you will get to know our hosts a bit more and talk about how we can make the most while working remotely. Goetz states "we may not have all the answers, but we know a few tips and tricks that make the days easier, and know our friends have some insight as well."
"Whether it's a quick coffee break during your Friday or a much-needed conversation around the topics that are keeping you up at night, we can't wait to connect with you all!" says Dahmm.
More About SM&W Unscripted
SM&W Unscripted is a monthly meeting of minds, where our co-hosts, Stacey Dahmm and David Goetz, will guide open dialogue about topics surrounding the AEC community. Sessions run monthly from January through December, with blackout months of June, July and December. Register for the next few sessions here:
Click to connect with Stacey Dahmm and David Goetz.