SM&W to Participate in the National Organization of Minority Architects' 47th Annual Conference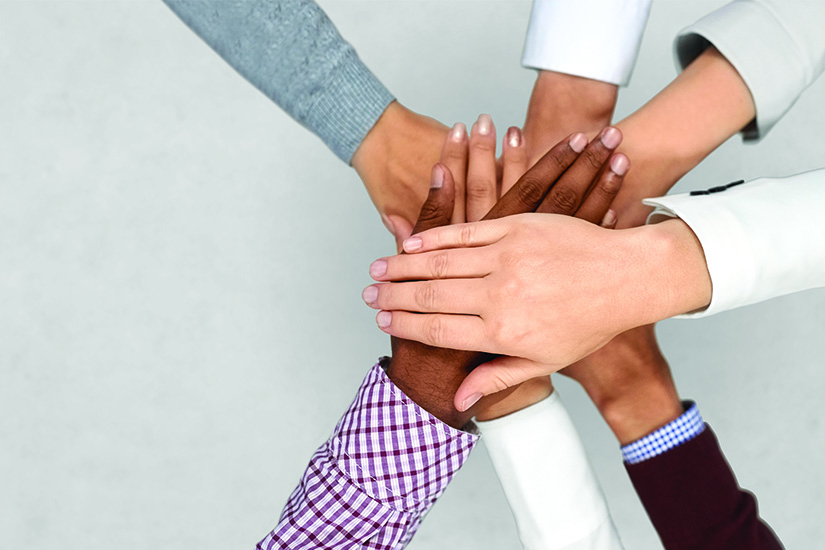 SM&W is proud to announce participation in the upcoming annual conference for the National Organization of Minority Architects (NOMA).
NOMA is a nation-wide organization that is committed to minimizing the effects of racism in the A/E/C industry. They aim to foster communications among minority architects, form a federation of existing and proposed local minority architectural groups, fight discrimination, act as a clearing house for information, be an effective source of motivation and inspiration for minority youth, and so much more.
Each year, NOMA hosts an annual conference for 900+ minority architects, students, urban designers, community activists and building industry professionals from across the country. This year, the NYC Chapter of NOMA is excited to celebrate the rich history of its chapter in Brookyln supporting the theme of "Believe the Hype: A Global Collective of Industry Change Agents." The conference will not only highlight Brooklyn but also NOMA's national efforts, with presence from over 30 national chapters in attendance.
As a continued commitment to diversity in the workplace, SM&W is proud to partner with the National Organization of Minority Architects to sponsor and volunteer at their 47th Annual Conference. At SM&W, we value the views and opinions of all people regardless of race, gender, ethnicity, disability, age or sexual orientation. Because our people are our most valuable asset, it is our mission to further build an inclusive environment that not only acknowledges but appreciates the opinions and contributions of our robust workforce. Diversity not only compliments our organizational values of teamwork, leadership, empowerment, and quality, but also embodies the way we work, the work we then provide, and the respect for all people and their ideas.
This year, SM&W will participate in three events:
– Wednesday, October 16th: Career Day as part of the Legacy Community Service Project
SM&W experts Travis Paquet and David Goetz will meet with the scholars of Mott Hall Bridges Academy and talk with them about the A/E/C industry and SM&W's role of low voltage design on projects. We are delighted to share our knowledge and insight of the industry with such minds at the very forefront of their education.
– Friday, October 18th: Exhibiting
Stop by our booth on Friday to meet some of our team, and get some goodies! We will be exhibiting all day.
– Sunday, October 20th: Running & Sponsoring the Annual 5K Run/Walk
Starting in Cadman Plaza, the 5K will be 3.1 miles looping through Brooklyn with unforgettable views. SM&W is not only a proud sponsor of the run, but will be participating as well. Join us in the annual run, meant for all ages!
More About the National Organization of Minority Architects:
Strength in NOMA is built through unity in the cause that created the organization. Our impact is felt when our organization wrestles with the dilemmas that face this nation, particularly as they affect our profession. There is strength in numbers. By increasing the number of people in this organization, we add strength to the voice with which we can speak against apathy, bigotry, intolerance and ignorance; against abuse of the natural environment; and for the un-empowered, the marginalized and the disenfranchised.
By building a strong organization, we develop a showcase for the excellence and creativity which have been ignored for so long. Through our publications and conferences, we are able to inform the world that minority professionals have the talent and capabilities to perform in design and construction with any other group. Continue reading here.